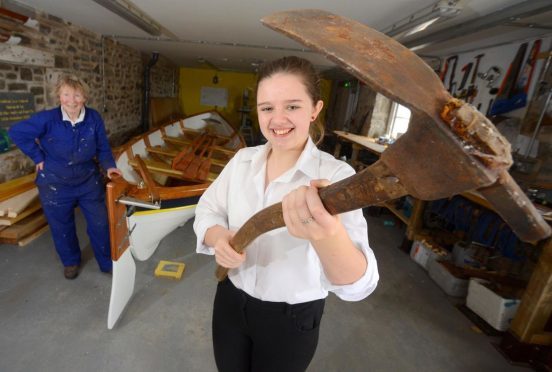 Six Moray teenagers have taken their first steps in learning skills which have been the lifeblood of the region for generations.
Pupils at Buckie High School are embarking on a course to discover how to build boats.
The students had their first class at the Cullen Sea School yesterday with the aim of taking to the Moray Firth in their own skiff rowing boat next summer.
The S5 pupils' craft is currently no more than sheets of plywood, which are propped up at the back of the harbour boat shed.
During the next year, the youngsters will pick up tips from three retired shipbuilders, with a combined experience of more than a century, during their weekly classes.
Pupil Willow Daymond, from Cullen, has already made a stool and mirror in woodwork classes, but is eager to expand her skills further.
The 15-year-old said: "I'm really interested in learning about new experiences. I think it's going to be really fun seeing the boat take shape.
"It's a bit bigger than anything I've made before. I've done kayaking and paddled boarding at the sea school – I wanted to learn more about how to make boats."
The course has been established, following a £5,000 grant from the Gordon and Ena Baxter Foundation.
Organisers hope the lessons will soon be given SQA accreditation, so that launching their own vessel can sit among pupils' academic achievements when leaving school.
Project coordinator Mhairi McLean said: "We want the pupils to take plywood and turn it into boat. It's not a course for the faint-hearted.
"It's going to help preserve the boatbuilding craftsmanship that has been in this area for generations. We have three retired shipbuilders working on the course and they have a wealth of experience."
Buckie High School head teacher Neil Johnson said: "Practical learning is the thing we find most difficult to provide for the pupils in school.
"There's a shortage of teachers in technological subjects at the moment and more and more of the pupils are only getting theoretical experience of those lessons.
"The boatbuilding project is going to be a fantastic learning experience for them, in terms of producing a tangible product, developing woodwork skills and working as a team."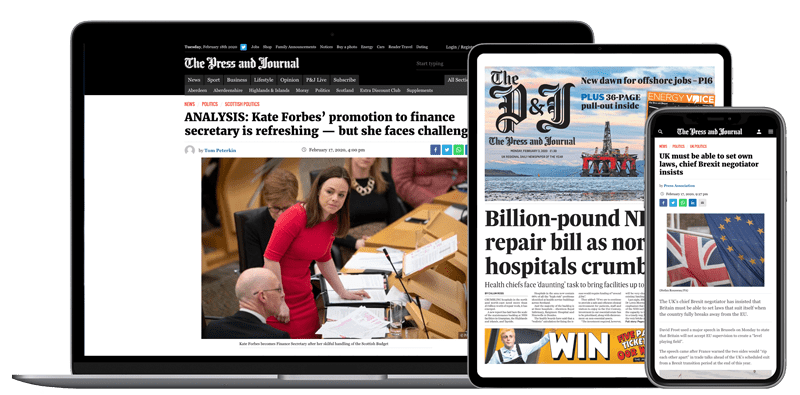 Help support quality local journalism … become a digital subscriber to The Press and Journal
For as little as £5.99 a month you can access all of our content, including Premium articles.
Subscribe