Preparations for a popular car show have been thrown into chaos after Moray Council told them to find a new home – just weeks before the event.
More than 250 vintage vehicles were due to descend on Buckie at the end of the month for the town's classic car display.
But now the event has been placed in doubt after the council ruled recent heavy rain has made the Linzee Gordon Park unusable.
Last night the Buckie Classic Car Show Group accused the authority of an overreaction, with plans already in place to minimise damage to the ground.
Organisers held emergency meetings as the search began for a late change of venue to avoid the event having to be cancelled.
Committee member Steve Thornton said: "All I got was an e-mail saying they are cancelling our let for the park – with no alternative arrangements.
"We wouldn't want to put cars on ground that isn't suitable but that choice has been taken out of our hands now.
"We know there's a drainage issue there but there's still three weeks to go for the situation to improve and it to be suitable.
"We actually made changes to the layout with the drainage in mind."
Mr Thornton, who has shown a 1980s classic Mini at the event in the past, vowed the team "were not going to stop" in their hunt for a a new home for the show on August 27.
It is understood sections of the park have been churned up following heavy rain before a military commemoration parade last month.
The car show has traditionally been held on the last weekend in August for more than a decade and attracts crowds of more than 2,000.
Ian Leslie, former chairman of the North East Scotland Morris Minors Owners Club, has regularly travelled to the show from Aberdeen with his 1966 classic car.
He said: "It's very popular. It's one of the most friendly we go to – you meet up with all sorts and see a lot of different cars.
"I would certainly be disappointed if it doesn't go ahead. You get a big crowd at it. We go up to it every year."
Buckie councillor Sonya Warren added: "The park is quite churned up in parts.
"I think it would have been better if the council consulted with the group to explain the position and even show them the concerns.
"It's not a great situation at all. The show is great for the town and brings in a lot of visitors. I hope a suitable alternative can be found."
This year's display was due to be the biggest yet with more than 250 vehicles due to attend.
Proceeds from the show raise thousands for local causes. Now there are fears this year's total may take a hit if vehicle owners pull out due to the uncertainty.
The park regularly plays host to sport fixtures and events through the summer.
However, Mr Thornton believes there are underlying issues with the ground that needs addressed.
He added: "There might be a drain damaged in there. I think the town of Buckie needs to get together to see what the issues are.
"There's money available out there from funders."
A Moray Council spokeswoman said: "Given the current ground conditions in Linzee Gordon Park, it would not be suitable for use by more than 200 classic cars.
"We are discussing alternatives with the organisers."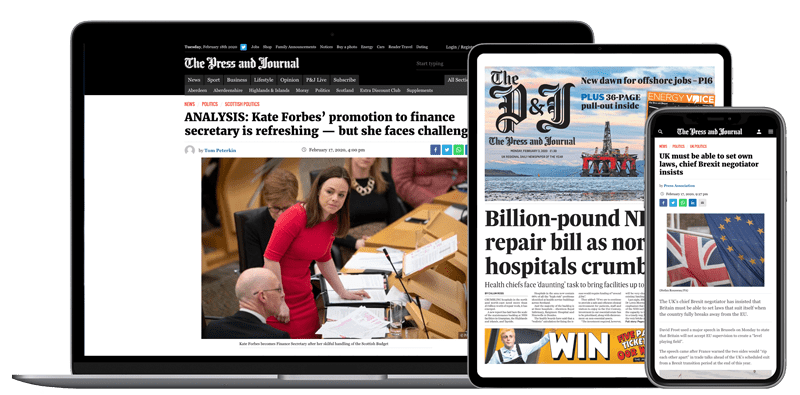 Help support quality local journalism … become a digital subscriber to The Press and Journal
For as little as £5.99 a month you can access all of our content, including Premium articles.
Subscribe