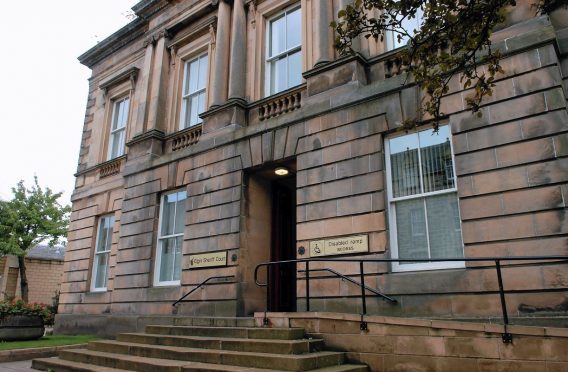 A Buckie man has been jailed after he slashed his cousin's face with a blade.
Alexander Cowie, of Milton Drive, said he forgot that he was holding a Stanley knife when he punched Vinni Devlin at a party in the town's Linn Crescent.
The resulting strike cut open Mr Devlin's cheek and paramedics were called to close the wound.
The incident took place on Saturday, September 9.
Cowie previously admitted assaulting Mr Devlin and appeared at Elgin Sheriff Court yesterday for sentencing.
Fiscal Kevin Corrins said: "The accused had a Stanley knife in his hand, and had been acting erratically.
"When he threw the punch at the complainer, it cut his cheek and an ambulance was called to the house.
"Mr Devlin was left with a 4cm (1.5in) long cut, which was treated with steady strips."
Defence agent Stephen Carty said the cousins normally got on well, but began arguing at the party.
"Mr Devlin initially had the knife in his possession, and when my client removed it from him things got more heated.
"The accused threw a punch, forgetting there was a knife in his hand."
Sheriff Olga Pasportnikov told Cowie that she was left with "no option" but to jail him.
She added: "It is fortunate that the consequences aren't fatal whenever a knife is involved."
Cowie was jailed for 121 days, backdated to the time of his arrest on September 11.