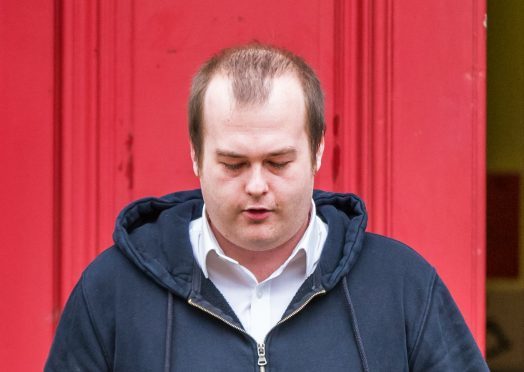 A Moray nightclub bouncer has been barred from working in the security industry after "propelling" a customer through a doorway.
Alexander Glen was being escorted from the Kiss bar in Buckie when he was pushed down some stairs.
Police witnesses described the man "falling through the air" before hitting his head on the pavement with a "sickening thud".
Yesterday Damian Turner, from Dufftown, was sentenced to unpaid work after admitting assaulting Mr Glen by pushing him.
Fiscal Alison Young revealed the victim suffered a suspected broken rib as well as a cut to the back of his head, which created a pool of blood.
Turner was suspended by the Security Industry Authority (SIA) following the incident, which happened on November 20 last year.
Yesterday he was struck off and it is estimated that it could take the 26-year-old up to three years to get permission to work in the industry again.
Mrs Young explained Mr Glen had fallen asleep in the nightclub and Mr Turner was escorting him out of the premises with a colleague.
She said: "The door was opened for the complainer. Witnesses said that he was not resisting or being threatening in any way.
"At that point the other member of staff has released his grip to let them to pass through the single door.
"The complainer has then turned to face the accused and the accused has then pushed him on the chest, which causes him to fall backwards down the steps."
Police immediately questioned Turner about why he had "forcibly ejected" the man.
The court heard the doorman told officers that Mr Glen had "went to hit me".
Defence solicitor Matthew O'Neill described the sequence of events as an "unfortunate incident".
He said: "Mr Turner has become aware of the complainer falling asleep and has thereafter gone to remove him from the premises, in accordance with licensing requirements.
"As the complainer has turned towards him he has panicked to some extent, wondered what was going to happen next, and pushed him away."
Turner, of Rinnes Place in Dufftown, was ordered to do 150 hours of unpaid work after admitting the crime.