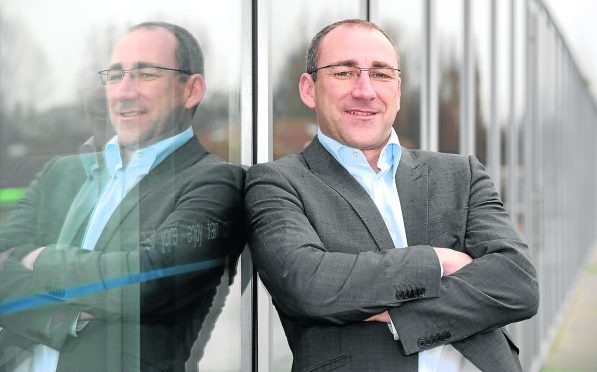 A Highland League champion has been awarded "significant" damages after police wrongly accused him of child pornography offences.
Former Buckie Thistle and Deveronvale boss Gregg Carrol was cleared four years ago, when the case against him collapsed at court.
Now the 46-year-old – who won the Highland League title four times as a manager – has received a "significant" settlement, worth more than £10,000 from Police Scotland.
Mr Carrol last night insisted the claim was never motivated by money but instead about restoring his reputation and confirming the charges were "flawed".
And now he wants the authorities to learn from the experience to ensure nobody else is put through the same "nightmare".
Last night – and during the Court of Session case – his legal team argued the trial should never have been allowed to begin due to the lack of evidence.
Mr Carrol, who is now training to be a prison officer in London after moving from Aberdeen, said: "This is the end of a nightmare chapter in my life, which started in 2012. I was wrongly charged and tried for offences, which was ultimately proven, I was entirely innocent of.
"This had a devastating effect on myself, my family, my family's friends and employment – I felt the need to carry on, not only to show that I was not guilty but to show the system was flawed. As far as I'm concerned the matter is over, and my name and reputation is now fully restored.
"This was never about financial recovery but about having police authorities examine their procedures to ensure that investigations are robust. Nobody should have to go through the ordeal that I have."
Mr Carrol began his managerial career at Deveronvale – guiding the team to its first Highland League title in 2003 before repeating the feat three years later. At Buckie Thistle he secured the 2010 league, the club's first since 1958, and retained the trophy the following year.
The former goalkeeper finished his dugout career at Huntly two years ago – initially taking a leave of absence for "personal reasons" before resigning.
During the trial at Aberdeen Sheriff Court, forensic experts alleged Mr Carrol had downloaded more than 200 indecent images of children.
However, they were later forced to admit the files could have ended up on the footballer's devices without his knowledge and there was no evidence to show he had looked at them.
After the case collapsed, the former taxi driver teamed up with George Clark, managing director of Aberdeen-based Quantum Claims, who is also chairman of Huntly FC, to launch a Court of Session case against the police.
Yesterday it was revealed an out-of-court settlement has been agreed. Mr Clark said: "This has been a long and tortuous time in Gregg's life. It should never have occurred.
"It was clear from the evidence that had been gathered that the original prosecution should never happened, he should never have had to undergo that ordeal. He was fully entitled to seek restitution from Police Scotland for their actions. I'm pleased it's been drawn to a close now."
A spokeswoman for Police Scotland said: "The matter has concluded and it is inappropriate for us to comment further."