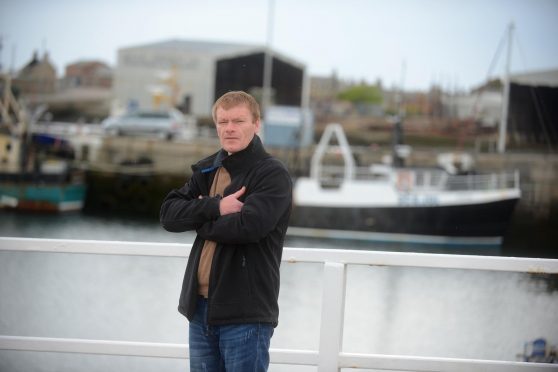 Showdown talks are due to take place between energy bosses and Moray fishermen who claim to have had equipment destroyed in "creel wars".
Skippers will meet with energy bosses from SSEN (Scottish and Southern Energy Networks) next week in an attempt to hash out a compensation agreement over claims of damage.
Fishermen claim vessels working on the £1billion subsea cable project off the coast of Portgordon have chewed up dozens of creels in their propellers – causing hundreds of pounds worth of damage.
However, they have blasted the initial compensation offer as "derisory" ahead of the imminent talks.
An exclusion zone has been established either side of the area where SSEN is working to lay the subsea cable.
Yesterday, Lee Brown, who owns Buckie-based vessel, Lily, insisted he has remained outside of it but has still had creels destroyed.
He said: "I've stayed near Kingston and Spey Bay, more than a mile away from where they're working but I've still had gear towed away.
"I'd just invested in 15 brand new creels as an investment and within a week they had been destroyed. They cost £1,250 and I've been offered £750. It doesn't even cover my cost, let alone the lost earnings.
"There's so much stuff getting towed away, it's like a treasure hunt out there."
It is understood that five fishing boats who have been affected by the power cable works will be represented at Tuesday's meeting.
Mr Brown warned of "creel wars" earlier this year over fears the disruption from the power cable works would force him into other waters.
Meanwhile, Colin Murray claims he has been forced to take a temporary break from fishing from Buckie due to mounting repair costs.
He said: "My boat Jasper broke down in July, I know that's not their fault, it happens, but I've lost lots of creels since then while working off other boats.
"I work with long ropes, maybe half a mile long, and they've all been getting tangled up in the propellers while taking more with them on the way – I've lost about 300.
"It would probably cost me about £3,000 to replace them brand new. I'm realistic, I probably would have accepted £1,500 but they offered me £750 as a good will gesture.
"There's going to be an environmental element too because some of these creels are going to get left on the bottom of the sea with animals still going into them."
Vessels are currently working off the coast of Portgordon on the subsea power cable, which will run from Caithness to Blackhillock, near Keith.
Once completed it will transmit renewable energy generated in the north of Scotland to the national grid further south.
Fochabers Lhanbryde councillor Marc Macrae said: "I would hope a fair deal will be able to be agreed between the parties. Fishermen are struggling to make ends meet at the moment."
Yesterday, a spokeswoman from SSEN explained the firm had remained in regular communication with affected fishermen.
She said: "Following the report of damage to fishing equipment caused by a vessel working on the Caithness to Moray project, we have been in close contact with the affected parties and a meeting has been arranged next week to discuss any issues arising."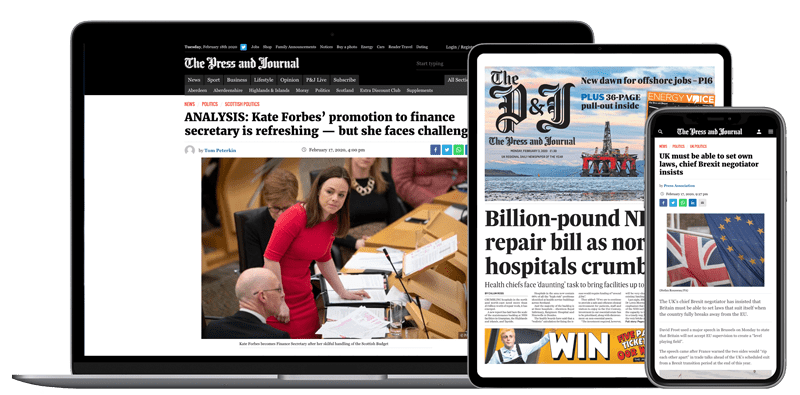 Help support quality local journalism … become a digital subscriber to The Press and Journal
For as little as £5.99 a month you can access all of our content, including Premium articles.
Subscribe