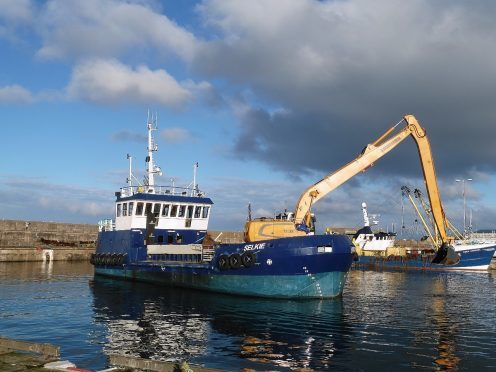 A dredger which cost cash-strapped Moray Council £2.4million has only performed about six months of work since it was launched last April.
When the MV Selkie first took to the sea nearly two years ago, local authority leaders predicted it would make the council money by frequently being hired out to different ports across Scotland.
But just days after councillors unveieled pland for swingeing cuts to vital services it has emerged that the 250-tonne vessel, which has cost £298,000 to staff, has only been hired by two other authorities and has spent the bulk of its time sitting idle at Buckie Harbour.
Moray Council has confirmed that up to start of this month, it performed just 71 days of work this year and 53 in 2016.
The authority has spent an average of about £16,600 on the dredger every month since last May.
Critics have questioned the wisdom of pouring such huge sums into the vessel at a time when community halls, public toilets and school crossing patrols face the axe in a desperate bid to plug huge budget gaps.
But Buckie councillor Gordon Cowie last night stressed that officers remained determined to transform the dredger into a money-spinner.
The administration member said: "It is a daily grind trying to find work for it."
Work began on the dredger, hailed at the time as a "sound business venture", at the Macduff Shipyard Ltd fabrication shed beside Buckie Harbour almost three years ago.
But last December, it was revealed that the hulking machine lay idle for four months amid a staffing crisis.
As part of ongoing public discussions on the authority's plans to slash £6.7million from its budget over the next year, a Moray Council spokesman has now confirmed details of the dredger's overall use.
He said: "We have carried out dredging for two other councils, as well as our own six harbours.
"In 2016, it carried out 53 days actual dredging and it has performed 71 days dredging to date this year."
The spokesman, however, refused to divulge how much money the council had recouped from the two other authorities, which includes Aberdeenshire Council.
He added: "That is commercially sensitive information, as we're bidding competitively for external contracts and it would effectively provide other dredging outfits with our pricing information."
One Buckie man claims the 90ft ship, which is powered by two 500bhp engines, has not moved from its berth at the region's biggest harbour "for months and months".
John Falconer said: "It never gets away from the harbour.
"The whole thing is a monster, and the council doesn't appear to know what to do with it."
Former chairman of Buckie's harbour advisory committee, Gordon McDonald, suggested that other councils didn't have enough money to hire the machine.
He said: "I think we underestimated how cash-strapped all the other councils are, so dredging is not a priority for them.
"It will still get to work eventually, but it is more likely to be hired out every five years rather than every two or three as previously hoped."
But Mr Cowie insisted that the Selkie is a "long term investment", and that it was too soon to rush to judgment on its worth.
He said: "It is early days yet, hopefully in the new year it will get more work when other councils figure out what their budgets are.
"We are speaking to authorities all over Scotland about it, it isn't like we are sitting back and doing nothing.
"I am as anxious as anyone to see the dredger working."
Mr Cowie added that, while the Selkie is not in use, its crew is kept busy plugging staff vacancies at other harbours such as Hopeman and Burghead.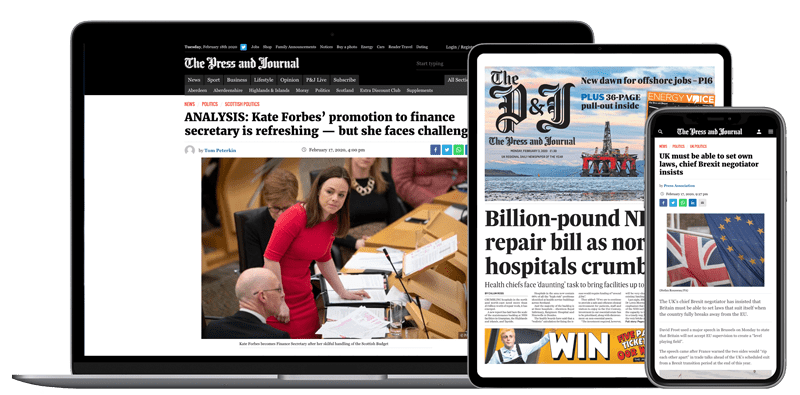 Help support quality local journalism … become a digital subscriber to The Press and Journal
For as little as £5.99 a month you can access all of our content, including Premium articles.
Subscribe