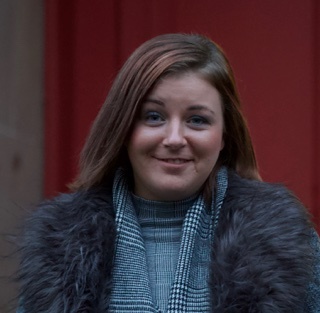 A mum-of-two booted a woman in the head and ruined her £500 hairpiece following a row about queue-jumping at a Buckie take-away restaurant.
Kerry Lowson had been drinking in the Moray town when she visited the S2 eatery on West Church Street for a snack and ended up attacking other customers.
The 24-year-old, who lives in Portgordon, appeared at Elgin Sheriff Court yesterday and admitted two charges of assault.
The court heard that the incident, which happened at 12.20am on Sunday, August 27, was sparked when someone went to the front of the queue in the S2 to ask for a "sick bag" for a friend who had taken unwell.
Fiscal, Alex Swain, said: "The accused though that person was queue-jumping and an argument ensued.
"Scott Johnston and Annika Walker were also in the take-away at the time, and when Mr Johnston told the accused to calm down she started to strike him.
"Ms Walker said the accused then turned on her, dragging her to the ground and then kicking her forcefully in the head.
"The complainer had a weave in her hair, which was worth £500 and caused great pain when it was pulled out.
"It can't be used again."
Lowson, of Richmond Place, admitted assaulting Mr Johnston by "repeatedly punching him on the head and body".
She pleaded guilty to assaulting Ms Walker by "seizing her by her hair, dragging her to the ground and kicking her on the head to her injury".
Sheriff Chris Dickson audibly gasped when CCTV footage of the blow was played before the court.
Lowson's lawyer, Robert Cruickshank, said it was "a blessing" that Ms Walker was not seriously hurt and his client felt "remorse and embarrassment".
Sheriff Dickson ordered Lowson to pay her victims a combined £700 in compensation, and to complete 200 hours of unpaid work.