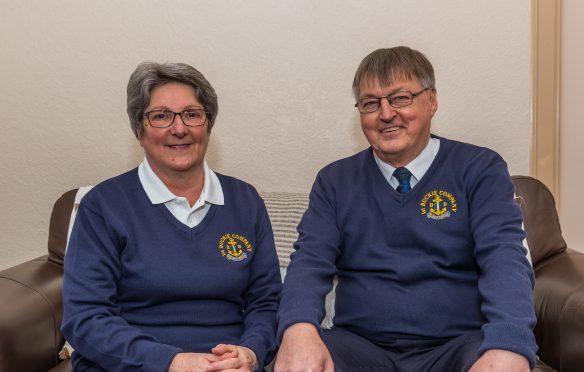 A Moray couple who have devoted nearly four decades to the Boys' Brigade have been recognised for their devotion to the organisation.
Alan and Jennifer McIntosh, from Buckie, have committed their lives to the town's company since 1980.
The couple will now both receive British Empire Medals after being named in the latest honours list.
When Mr McIntosh took up the post as company captain, and his wife as the officer in charge of the Anchor Boys junior rank, the group had only a handful of members.
Now it is the largest in Scotland and one of the biggest in the entire UK with more than 160 youngsters actively involved every week – bucking the trend of declining members elsewhere.
Mr McIntosh, 63, a former depute head teacher at Milne's High School, said: "These awards are just an added extra. The important thing for both of us is to prepare the boys for their life ahead.
"Our two sons came through the company and we saw the difference it made to them and the benefits they got from it.
"I hear about boys today who have got their first jobs based on the badges and work they have done with the company."
The couple's double honour comes a week after the Moray group celebrated the 70th anniversary of its formation.
Mr McIntosh, who is also a Depute Lord Lieutenant of Banffshire, initially joined the 1st Buckie company as a youngster himself in 1961.
The former physics teacher has credited devising a variety of courses, including car maintenance, drug education and gymnastics, as well as more modern excursions to holiday lodges instead of tents for the group remaining popular with new generations of members.
Mrs McIntosh, 62, who works as a secretary, added: "It's very humbling. It's just what we do in life, and there are a lot of other people who help.
"All we've tried to do is move with the times to ensure what we do is still appropriate for the members. What we were running 30 years ago maybe isn't relevant today so we've tried to move with the technology."