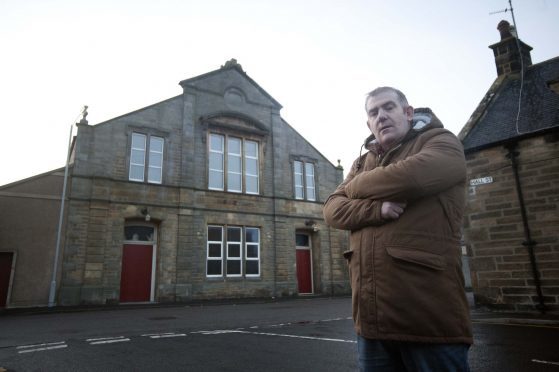 Campaigners fighting to keep the doors of a cherished Buckie hall open believe the council's financial "mess" could give them the chance to thrive.
Moray Council wants to shut the Fisherman's Hall in the town or transfer it into the hands of the community.
Talks are scheduled tomorrow for locals interested in forming a group to spearhead the next chapter in the 131-year-old building's future.
Yesterday, Glen Campbell, a director of Buckie Community Theatre, believed new opportunities would open up in the area of groups "pulled together".
Figures published by Moray Council have revealed the hall had an occupancy rate of only 17.5% during 2016.
Mr Campbell hopes increased usage will lead to more attractive rates for groups wanting to use it.
He said: "We need to work as one. If different people from lots of different organisations come together then we would have a really strong case to take it on.
"With the council being in the mess that it is then it gives us the perfect opportunity to step in. It could be a really great hall again if it's run properly.
"A lot of people have stopped using it because of the fees. If we could get it running more efficiently then there's a chance to use it more and increase the income."
Closing or transferring the hall into community ownership has been included in Moray Council's budget proposals to save more than £6million next year. A deadline at the end of June has been set for groups to express an interest for taking on the building.
The local authority has revealed that the building ran at a £7,000 loss during 2016 with nearly £80,000 of maintenance expected in the following five years.
However, Buckie councillor Sonya Warren believes lessons can be learned from the Fochabers Institute, which was threatened with closure before the Village Association took it over in 2015 and spearheaded an £800,000 refurbishment.
She said: "I think there is the potential for a good business case to come forward from the community.
"Fochabers is an excellent example of what can be done with community ownership. If the Fishermen's Hall can similar funding then there's a big chance it could become very well used."
The campaign meeting is tomorrow at 7pm in Buckie Community Theatre's hall on Logie's Lane.