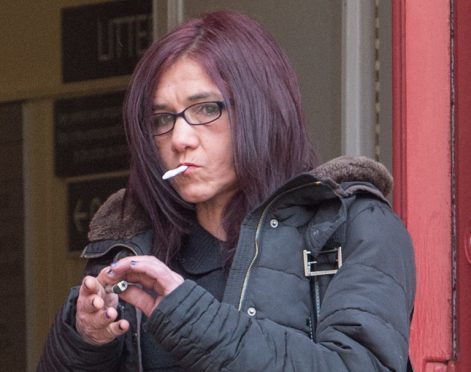 A second Moray drug-driver in the space of a week has been banned from the roads after crashing into people's homes.
Helena Fulton, from Buckie, was disqualified from driving at Elgin Sheriff Court for more than a year after smashing through a garden wall while she had ecstasy in her blood system.
The sentence comes a week after David Coull, from Cullen, got a four-year ban for swerving into a house after smoking "two joints".
Last night, the cases were branded "shocking and mindless".
Fulton appeared for sentencing at Elgin Sheriff Court yesterday after pleading guilty to dangerous driving and driving while unfit through drink or drugs.
Fiscal Alex Swain revealed police officers found a spilled can of alcohol beneath the driver's seat after they attended the crash on April 11 last year.
Pedestrians saw Fulton driving her Ford Focus on Barhill Road in Buckpool before hearing a "large crash sound".
Miss Swain said: "The car had crashed through a garden wall. The accused was assisted out of the car by paramedics. Witnesses say she was under the influence of something and was unsteady on her feet.
"She was asked to provide a breath sample, which came back negative. Her speech was slurred."
Miss Swain added: "A sample of blood was taken at Dr Gray's, which found she had ecstasy in her blood at the time."
Defence solicitor Grant Daglish explained his client could offer "no explanation" for the traces of drugs found in her body.
While being taken to the police station, Fulton was seen attempting to swallow an item by officers.
The 45-year-old was told to spit out the substance, which was later identified as cannabis.
Last night, James Allan, chairman of Moray Council's police and fire and rescue services committee, condemned the actions of drug drivers.
He said: "It's shocking to think people will drive after taking these things, they're obviously not thinking when they're doing it.
"It's not only themselves that they have to worry about but the other people that are using the road – and the houses on the street.
"I've seen the police clamping down on it by carrying out drug raids. Any information to help them will make a difference."
Mr Daglish added: "At that time of her life Miss Fulton did have certain bad influences around her. Those are no longer there."
Fulton, of Shearer Street in Buckie, was banned from driving for 15 months and placed under a curfew for three months after admitting dangerous driving, driving while unfit through drink of drugs and possessing cannabis.
She was sentenced to 120 hours of unpaid work after pleading guilty to a separate offence of possessing heroin at her home on March 28 last year.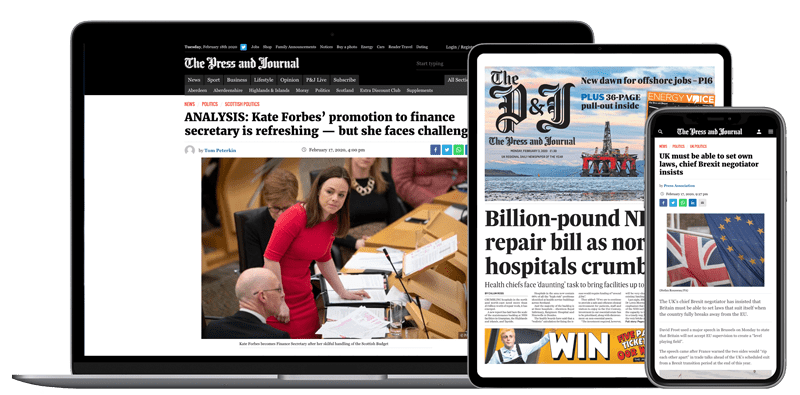 Help support quality local journalism … become a digital subscriber to The Press and Journal
For as little as £5.99 a month you can access all of our content, including Premium articles.
Subscribe