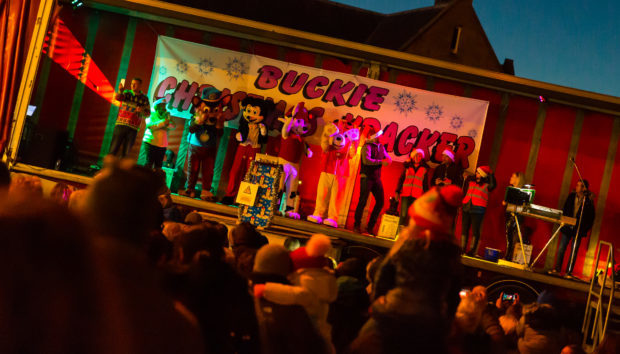 Organisers of a festive extravaganza in a Moray town have pulled the plug on the celebrations amid complaints the event was "harming" the area.
Up to 4,000 people have attended the Buckie Christmas Kracker (CORR) since it was established six years ago.
However, now it has been confirmed that the event will not return at the end of 2018 following talks among the organising committee.
Yesterday, vice-chairman Gordon Cowie explained the decision had been taken with a "heavy heart" but criticism of the event had made it difficult to continue.
It is understood that complaints have centred on the festivities not generating a sales boost for firms in the town centre.
Mr Cowie said: "We've been told the Kracker is actually having a detrimental effect on Buckie. This year the feedback has been more negative than positive.
"That kind of thing is a huge blow for the committee, who all work tirelessly to provide an opportunity for the town and community to flourish.
"It's staggering to think that people feel like that, but with that in mind we don't think we have any option but to cancel it.
"It's not been taken lightly but when the purpose of the event is having the opposite effect then it would be negligent to continue."
Vandalism to the Kracker Christmas tree shortly before Hogmanay marred last year's festivities.
It was feared that the £8,000 decoration would have to be replaced after "drunken fools" scrubbed mesh from the giant cone in Cluny Square by climbing it.
The artificial tree was one of the focal points of the massive celebration at the end of November, which involved Coronation Street actor Mikey North, better known as Gary Windass in the soap, flicking the switch to turn on the lights.
A parade of youngsters in fancy dress has also collected toys to be donated to local causes at previous events.
Mr Cowie added: "A phenomenal amount of work goes into planning and organising it – from very few people from the community and businesses.
"The theory was always the common good of Buckie and to encompass the community spirit the town is known for."