Moray Council believes switching bin collections to every three weeks could save the struggling authority up to £500,000 a year.
The local authority is struggling financially amid forecasts it could run out of cash next year unless it finds a way to balance the books.
This year, councillors unanimously voted to reduce the frequency of bin collections from fortnightly to every three weeks in order to save about £100,000 a year in running costs.
Rats and fly-tipping fears as thousands fight Moray Council bin collection cuts
The move provoked anger from communities who feared their wheelie bins would not be able to cope with the extra rubbish.
However, yesterday senior management explained the initiative was also designed to encourage more recycling across the region – which could save a further £400,000 by cutting annual landfill tax bills.
It is estimated that next year Moray Council will need to cut costs by about £10million to balance the budget.
Stephen Cooper, the council's head of direct services, explained that several thousand tonnes of rubbish was currently ending up in dumps every year that could have been recycled.
And he stressed that bins would be big enough to cope with bigger gaps between collections.
He said: "Right now, more than 50% of the contents of green bins in Moray is recyclable but instead ends up in landfill.
"We estimate that each year at least 4,400 tonnes of garden and food waste ends up there because it is put in the green bin.
"Also, if we recycle all of our glass, cans, plastic, paper, cardboard and food waste – almost one third of each green bin would still be empty – even after the three weeks."
New schedules for bin collections are due to be phased in across Moray during June with schedules due to be sent to every home ahead of the changes.
The policy will only affect green bins with recycling collections continuing to be made fortnightly.
The changes provoked anger when they were approved with 3,900 signing a petition calling for the decision to be reversed amid concerns about rats and gulls.
Buckie resident Richard Cawston, who started the campaign, said: "The council is trying to save money in the wrong place and this will cause more trouble than it is worth."
Bin collection schedules will also be able to be downloaded from the Moray Council website.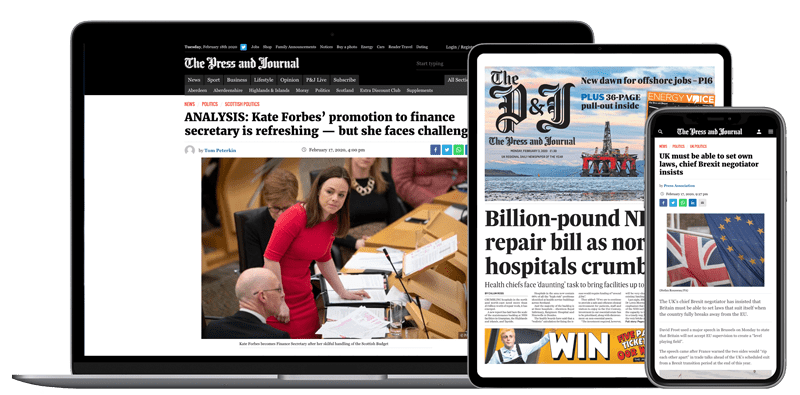 Help support quality local journalism … become a digital subscriber to The Press and Journal
For as little as £5.99 a month you can access all of our content, including Premium articles.
Subscribe