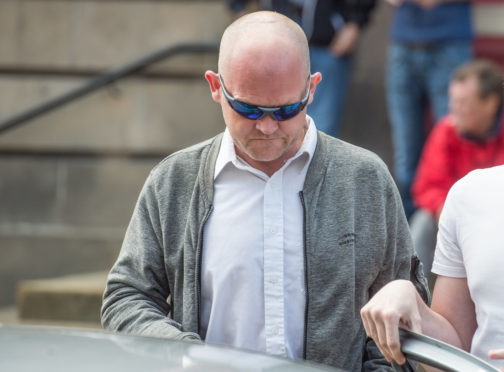 A man who "upskirted" a woman in a Moray supermarket has been spared prison.
David Brien, from Buckie, used a mobile phone to film up the skirt of a shopper in a Lidl store.
The 41-year-old was discovered when the woman and her partner spotted him kneeling down next to them while in the supermarket on May 6.
The couple then became aware that a mobile phone had been placed in a shopping basket in order to take images up her skirt.
Yesterday, Brien appeared at Elgin Sheriff Court to be sentenced after admitting an offence of recording an indecent image of the woman, with the intention of him or another viewing it, by placing a mobile phone under her skirt.
Brien, who is unemployed, initially denied taking pictures when confronted by the couple before he was seen dumping the basket and cycling away from the store.
He later admitted setting the phone to video mode when questioned by the police.
Yesterday, defence solicitor Kevin Anderson said his client accepted full responsibility for the offence.
However, Mr Anderson attempted to persuade the court that a curfew sentence would cause problems for Brian's family.
He said: "He has commitments with regard to the household.
"A restriction of liberty order would pose a difficulty for him."
Sheriff Olga Pasportnikov replied: "The alternative is that he is sent to prison then nobody in the household will benefit from his presence."
Upskirting has been an offence in Scotland since 2010, when it was included as part of a broader definition of voyeurism.
Legislation to make it an offence in England and Wales has been introduced but is still to be finalised.
Brien, of Smirack Road in Buckie, was placed under supervision for three years, was given a 121-day curfew and was placed on the sex offenders register after pleading guilty to the offence.