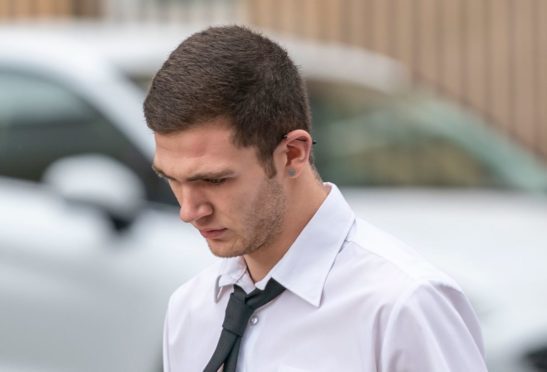 The mother of a Moray teenager who was killed in a car crash said yesterday she was "relieved" the motorist who caused the accident has not been sent to prison.
Neringa Narusyte, from Buckie, died in a two-car crash on the B9016 Keith to Buckie road nearly two years ago when she was just 14-years-old.
Yesterday her mother, Ilona Narusiene, forgave Keith teenager Owen Petrie, who was driving the car her daughter was in and encouraged him to move on and "make the most of his life".
Petrie had admitted causing the fatal crash by driving at "excessive speed" and without due care and attention for the road.
Teenager admits causing horror crash that killed 14-year-old Moray schoolgirl
The 19-year-old avoided a custodial sentence at Elgin Sheriff Court when Sheriff Gary Aitken told the motorist that it would be a "more useful reminder" for him to give back to the community instead.
After the hearing, Mrs Narusiene said she was "happy" with the outcome.
She said: "I have forgiven him because I don't see any reason to break up another family.
"Our life is already worse for our loss, but there is nothing I can do to bring my daughter back.
"There is no point in making another family suffer too."
Mrs Narusiene said the young man had been often in her thoughts since the accident.
"I've been worried for him," she said.
"From the first day after the crash, I haven't wished any injury on him. It was just the wrong place at the wrong time. He was not looking to kill her."
Petrie was giving Neringa and a friend a lift home to Buckie at the time of the crash.
The teenager drove his Vauxhall Corsa at speeds up to 70mph on the twisty B9016.
When the car reached a series of sharp bends at Ryeriggs his vehicle clipped the grass verge, crashed through a road sign and spun into the opposing carriageway.
Stephen Farquhar, who was driving in the opposite direction, slammed on his brakes in an attempt to stop but could not avoid the car.
Neringa, who was born in Lithuania but had lived in Scotland for about 10 years, was pronounced dead at the scene.
Another 14-year-old female passenger spent three weeks in a Glasgow hospital with a broken neck, multiple rib fractures, a collapsed lung, a fractured pelvis and cut liver.
A 16-year-old girl broke her collarbone.
The court was told both had since made a full recovery from their injuries.
Neither Petrie, the 17-year-old girl who was travelling in the front seat of his car or Mr Farquhar were seriously injured.
Defence solicitor Stephen Carty explained his client immediately accepted he was responsible for the crash.
He said: "This is something that will prey heavily on his mind for many years to come – most likely for the rest of his life.
"He has made a mistake and the consequences have been horrendous."
Sheriff Aitken told Petrie: "Nothing I can do can undo the damage that you have caused. Nothing will bring back Neringa or make up for the injuries sustained by others.
"You have destroyed one life. I am giving you the opportunity to live your life as an example to others to make up for that in a small way."
Petrie, of Hay Crescent in Keith, was sentenced to 250 hours of unpaid work and banned from driving for four years.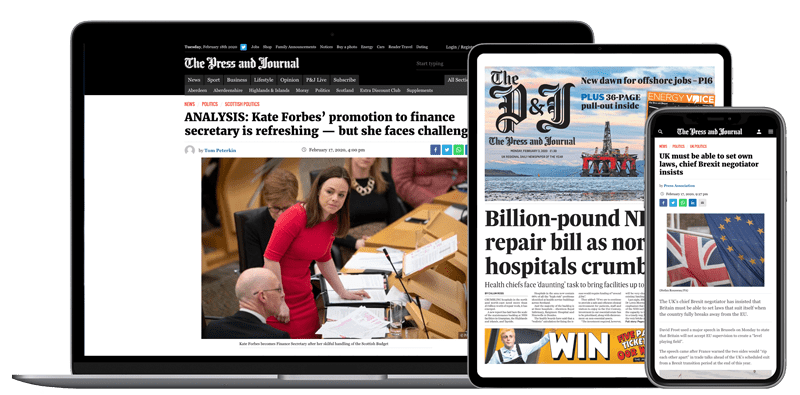 Help support quality local journalism … become a digital subscriber to The Press and Journal
For as little as £5.99 a month you can access all of our content, including Premium articles.
Subscribe