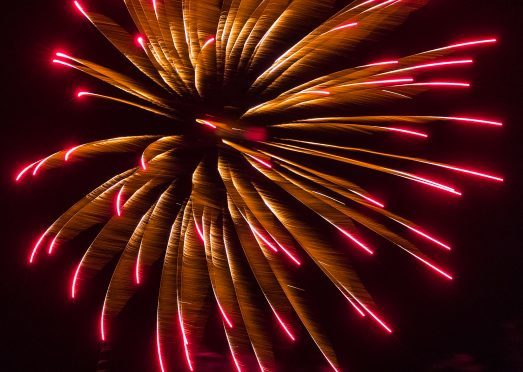 A Moray community will celebrate a very special milestone next week as it rallies to organise the annual fireworks display.
The Portgordon event was first held 25 years ago in the village's harbour, after local people decided to spend £150 on a box of garden fireworks from the Slaters Sports store in Buckie.
It was a rousing success, with children from the local primary school getting involved by creating the guy for the top of the bonfire.
Donations taken at that display in 1993 and profit made from sales at the burger, kipper and bottle stalls were enough to pay for the fireworks used.
From such humble beginnings, the display has came on leaps and bound, with organisers undertaking a range of training courses to gain the qualifications required to set-off more powerful and spectacular fireworks.
Last year was the first with a new chairman of the organisational committee, with Michael Burnett inheriting the role following the retirement of long-time incumbent Kenny Gunn.
Mr Gunn said there had many high points – and some low points – to reminisce about over the past quarter of a century.
He said: "One year we had two youths run into the bonfire and had to call upon the emergency services to attend. The next year we had to cancel the bonfire entirely after non-flammable rubbish was dumped on the site."
Risk assessments have also proved problematic, with one bonfire identified as a "trip hazard" for school children and forcing its cancellation.
Mr Gunn has happier memories of the turn of the century, recalling: "On Millennium night, Joe Geoghan and Michael Burnett set-off fireworks on the North Pier at midnight.
"Many other community villages and towns set-up bonfires but we arranged a special basket beacon at the harbour."
The Portgordon display continues to take place annually at the West Pier and there will be a very special celebration this year on Friday October 26 at 7pm as the village celebrates its 25th year.
Ken Matthews will be the special guest and has been invited to launch the firework display – fittingly, as it was he who first suggested the village stage the event.
The community stalwart said: "My role as a community worker was simply to help bring people together.
"The real success of the past 25 years has been the teamwork, commitment, hard work and true sense of community shown by the folk of Portgordon.
"The volunteers who have kept the event going all these years are part of the heart of the Portgordon community and I'm immensely proud of all they have achieved."