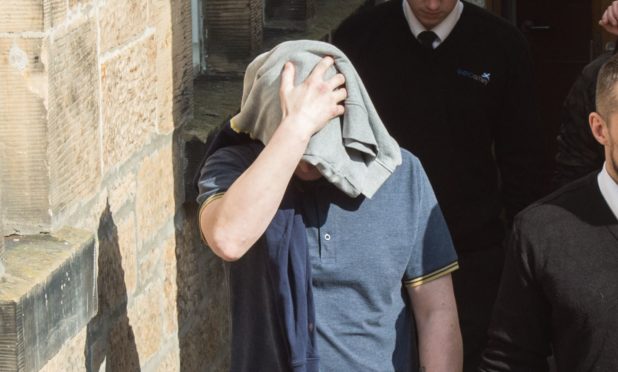 A Moray motorist who caused a T-bone collision with another car while drunk behind the wheel branded the innocent bystander caught up in the crash as "stupid".
Drug addict Carl Cowie, from Buckie, drank "several" cans of beer on November 17 last year before driving off from his partner's home.
Neighbours reported hearing a "loud bang" at about 10pm, shortly after hearing the car pull away from outside their home.
Yesterday, the 30-year-old admitted failing to give way and causing a crash with a vehicle driven by Joyce Geddes when he appeared at Elgin Sheriff Court.
Fiscal Alex Swain revealed Cowie initially tried to blame the collision at the Hendry Terrace and Scott Terrace crossroads in Buckie on the innocent bystander – telling police the "stupid" driver "never looked".
She said: "Miss Geddes slowed down as she approached the junction and saw a vehicle speeding towards her from Hendry Terrace
"She had right of way and saw the accused's car enter the road without slowing down.
"She was unable to prevent a collision and collided in a T-bone shape, causing substantial damage."
The force of the impact caused Cowie's vehicle to also hit a parked car before he drove off without checking on the condition of the other motorist.
When police traced the Buckie man they saw him "removing glass from his forehead" as a result of the accident and found blood on his car's dashboard.
Officers took the driver, who blamed an addiction to cocaine for ruining his life, to Dr Gray's Hospital for checks where he refused to comply with standard drink drive procedures because he "would not like the result".
Mrs Geddes sustained bruising as a result of the accident but did not require medical attention.
Cowie, of Douglas Crescent in Buckie, pleaded guilty to charges of driving while unfit through drink or drugs, driving with no insurance, driving with a provisional driving licence with no L plates on display and driving carelessly by failing to give way at a junction and colliding with a car, causing damage to it and a parked vehicle.
Sentence was deferred to May 2 for reports. Defence solicitor Clare Russell reserved her remarks until that date.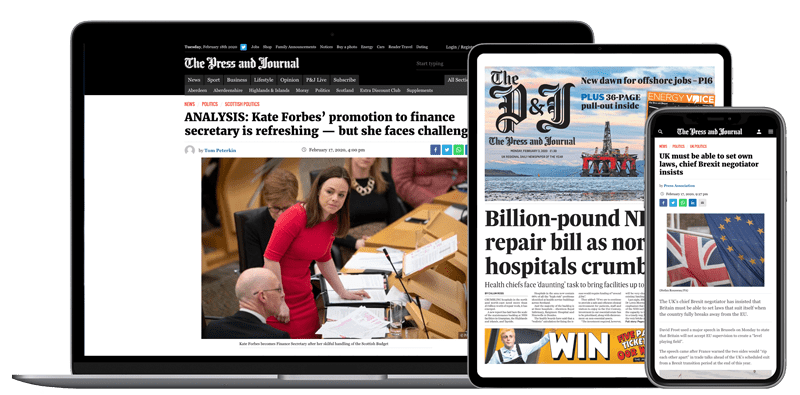 Help support quality local journalism … become a digital subscriber to The Press and Journal
For as little as £5.99 a month you can access all of our content, including Premium articles.
Subscribe