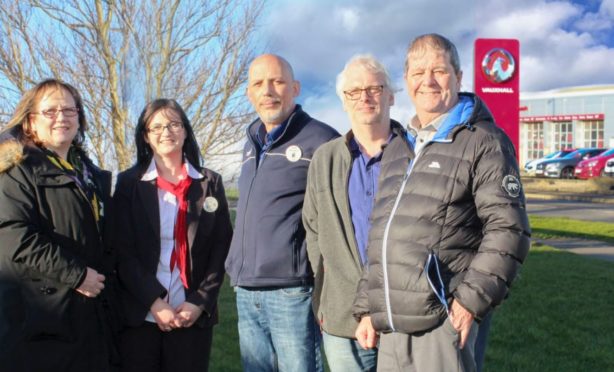 A Moray town's fishing and shipbuilding heritage as well as links to Norway will be depicted by artists competing to design a "gateway" into the community.
Three finalists have been shortlisted to create the installation in Buckie, which will be erected next to the local Tesco supermarket.
Designs entitled Fishing for Flowers, Buckie in Steel and Buckie's Darling will be unveiled next week before the public helps to choose the winner.
Yesterday the artists opened up about their entries and revealed how local landmarks and heritage had inspired their creations.
The idea for Carn Standing's Buckie's Darling sculpture, which would be handmade in Portsoy from stainless steel bars, sheets and tubing if chosen as the winner, originated in how communities banded together to form the town.
He said: "I started to see the herring within the body of the deer as a composition to unify the two things and a symbolism for the uniting of the several villages which led to the Buckie we know today.
"The silver darlings merged into the body of the deer would be arranged as a turning shoal of fish to maximise the movement of the sculpture to bring it alive."
The gateway feature has been funded through money given to Moray Council by Tesco during the construction of its supermarket.
Miniature versions of the entries will be unveiled in the store next Saturday at 10.30am for locals to comment on.
Emma Crawford's Fishing for Flowers entry aims to capture the heritage of Buckie with creels and floral details – while also building on the town's nickname of Little Norway.
She said: "The floral details within the design will be made out of metal and are inspired by the national flowers of Scotland, Norway and Denmark – thistles, purple heather and marguerite daisies.
"These reflect the growing community and offer a welcoming entrance to both visitors and locals."
Maggie Clyde's Buckie steel is designed to represent the strong community bond through five freestanding metal panels erected in various colours.
She said: "Each is aimed to represent cultural and historical aspects of the town's past, present and future including Doric text, fishing, shipbuilding, lifeboats, football and the origins of Buckie."
Comments from the public made in Tesco or on Moray Council's website before July 13 will aid the judging panel's consideration.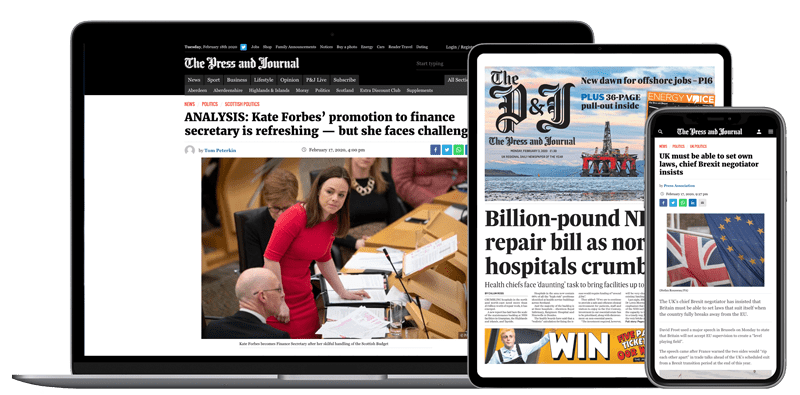 Help support quality local journalism … become a digital subscriber to The Press and Journal
For as little as £5.99 a month you can access all of our content, including Premium articles.
Subscribe