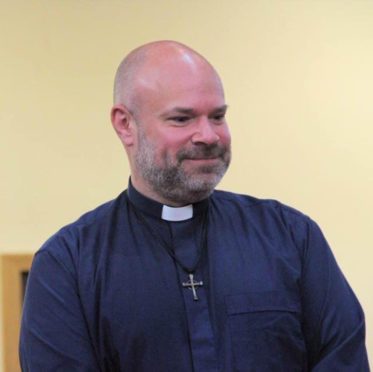 A church minister has swapped life in America for a place by the sea in Moray to end a congregation's seven-year wait for a leader.
Rev Wes Brandon has moved nearly 4,000 miles from his home in Tennessee to take up his new role in Buckie – moving into the manse with his two kittens Fin and Knockie, who he has named after local villages.
The 49-year-old left his home behind last year and was inducted into the town's South and West Church, which is linked with Enzie, last week.
Finding ministers for rural parishes in the north-east has proved difficult for the Church of Scotland in recent years.
However, far from being put off by the prospect of being away from the hustle and bustle of urban life, the self-described "city boy" is relishing the prospect.
He said: "My heart has always been for churches that other ministers sometimes overlook.
"For me, I've always felt my ministry is for those who have been neglected, such as in rural charges.
"Buckie has the largest Boys' Brigade in the UK and I thought 'how can you not have a minister?' – it's so beautiful here.
"I intentionally looked away from churches in the Central Belt."
Before taking up his position with the Church of Scotland, Mr Brandon has been based at four previous churches with the Presbyterian Church of the USA with his last position being in the Smokey Mountains in Tennessee.
Despite being a newcomer to the country, the minister already has an interest in Scottish history and enjoys taking photographs of places of worship that he visits.
Changes he intends to make to increase the Buckie church's reach include broadcasting his weekly services online.
He added: "The things I focus on are making sure there are opportunities for young people, both within the local community and from a church point of view.
"Stories drive my ministry and it's important to show people where Christ can meet them."
Alma Blackhall, the Buckie church's session clerk, said: "We are absolutely delighted after all these years – we're so excited and hope Wes will have a long and fruitful ministry here."