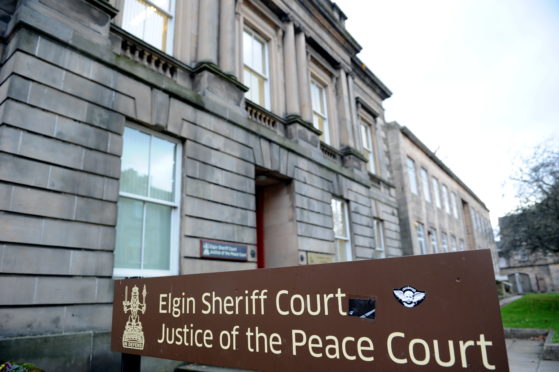 A man accused of ransacking a north-east home to steal jewellery worth £100,000 has been freed from custody amid claims of a "bungled" police operation.
Watches, rings, earrings and bracelets were stolen from the Cathedral Street home in Buckie on either March 8 or 9 this year.
However, a jury yesterday took just 25 minutes to acquit Scott Wilson, from Aberdeen, of the crime despite his DNA being discovered on a crowbar found in a bedroom.
Defence solicitor Alex Burn argued the forensic evidence explained nothing about how or when his client used the implement, which was suspected of being used to smash a window to gain entry to the property.
He told the jury that the 31-year-old's prints were not found on anything else inside the home.
Mr Burn said: "I often use my neighbour's spanner, so my DNA is going to be on it.
"If he commits a crime using it, my DNA is going to be on that spanner. It doesn't mean that I did it."
Mr Burn also argued that the investigation into the raid had been "bungled" after officers failed to pursue Wilson's admission during a police interview that he had "pawned silver" the week before his arrest on April 2.
He added: "If it was my house that had been broken into, I think I would feel pretty disgruntled if the police didn't follow that line of inquiry.
"Mr Wilson specifically mentioned he had pawned silver and no inquiry was made.
"Perhaps some of the items would have been there. I don't know. Clearly the police don't know either."
Footage was shown at Elgin Sheriff Court of the owners' home ransacked, with the contents of drawers and cupboards left strewn across bedrooms and other rooms.
However, only the crowbar found in the property linked Wilson to the crime.
A search of his home carried out by police officers after his arrest also found no trace of the jewellery.
During evidence, forensic scientist Paula Hope explained the DNA of three other people could be detected on the crowbar.
She confirmed, however, that the samples were not strong enough to provide a match with anybody.
Sheriff Olga Pasportnikov told the jury: "This is a circumstantial case.
"The Crown say that the facts and circumstances taken together link the accused beyond reasonable doubt. The defence say that's speculation."
The jury delivered a unanimous not proven verdict.