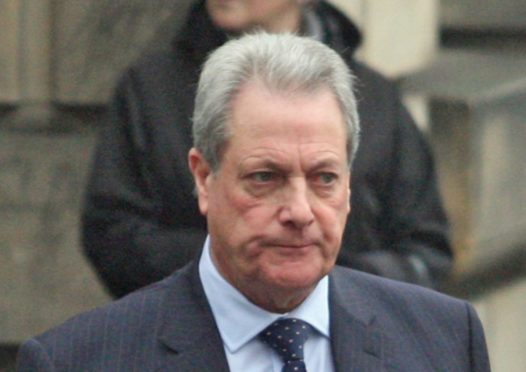 The mother of a Moray dad killed in a road crash has called for the man who caused the accident to be locked up.
Dameon MacPhee, from Buckie, died when the car he was travelling in, on the A96 Aberdeen to Inverness road near Elgin, was involved in a crash caused by Antony Zanre.
Yesterday Zanre, from Peterhead, was found guilty by a jury at the High Court in Edinburgh of causing his death by careless driving.
The driver maintained his innocence through the trial – initially blaming the driver of the car Mr MacPhee was in for causing the tragic crash.
Last night Mr MacPhee's mother, Jane Grant, called for the sales consultant to be jailed for causing the devastating smash that claimed the life of her 23-year-old son.
She said: "He should be locked up, I think he deserves to be. He's taken my son's life away, which is something we can never get back.
"Dameon was the innocent party in all of this. He wasn't doing anything wrong but we have to live with the consequences.
"Drivers need to wise up these days. You're better getting there than not at all. The road's not a race track."
Zanre pulled out to overtake a lorry on the A96 at Barmuckity on November 15, 2017, and drove into the path of an oncoming car.
The driver of that vehicle was forced to apply emergency braking – causing the Vauxhaull Astra that Mr MacPhee was travelling in as a rear-seat passenger to take evasive action that led to the collision.
A professional driver who earlier saw Zanre's Volkswagen Golf described his driving as "aggressive" and described him as an "idiot".
Prosecutor Sheena Fraser told jurors that if Zanre had not been overtaking the tanker then the car Mr MacPhee was in would not have had to take action to move into the opposing carriageway to avoid the car that was braking.
The jury cleared father-of-three Zanre of causing death by dangerous driving before convicting him of the lesser charge.
Mrs Grant said: "I'm disappointed they did that, but at least we have still got some justice."
A toddler in the car at the time suffered a bleed on the brain in the crash but is since believed to have made a full recovery.
Following Zanre's conviction, defence counsel Susan Duff said: "This is clearly a very sad situation for all concerned and Mr Zanre at the age of 68 finds himself in the High Court of Justiciary."
Trial judge Lord Burns adjourned the case until January 7 for background reports to be prepared. Zanre, of Richmond Hill in Peterhead, has been given an interim driving ban until that date.