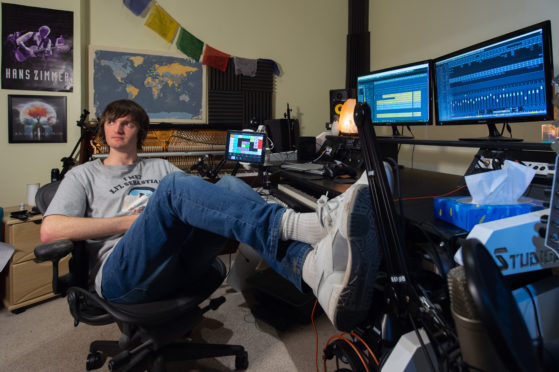 When Tom Hanks stepped up to collect his lifetime achievement award at the Golden Globes, a cast of Hollywood stars was there to share the celebrations.
However, the soundtrack for the star-studded moment was crafted thousands of miles away from Los Angeles in a spare room in the north-east.
David Chappell, from Buckie, has been composing music from his home since beginning to learn the piano when he was seven years old.
Now the 25-year-old has his sights set on providing scores for blockbuster movies having already had his tracks feature in computer games developed by Elgin-based Hunted Cow Studios.
Incredible tribute to the career of the legendary Tom Hanks. #GoldenGlobes pic.twitter.com/vUzY73SM9U

— Lights, Camera, Pod (@LightsCameraPod) January 6, 2020
The recent Golden Globes ceremony has provided the Aberdeen University physics graduate with his first breakthrough in the industry, with his track Dreaming Awake providing the soundtrack to a montage of Hanks' best moments from movies including The Green Mile, Cast Away, Toy Story and Saving Private Ryan.
Mr Chappell said: "I had known it was strongly in the running for the Golden Globes for about a month but I only got the confirmation when I was sent a clip the morning after.
"I'm still working hard with publishers to get placements. It's all behind the scenes, there's no saying where it will end up. I throw it into the world from my spare room and see what gets used.
"The industry has grown so much. About 10 years ago there were only a handful of movie trailer composers now but now they're everywhere."
Mr Chappell sends music compositions to publishers across the world to fit particular briefs asked for by the industry.
The score used for Hanks's presentation was for an "uplifting track that starts quietly before building to a big finale" that eventually made its way to LA through Croatian-based firm InfraSound Trailer Music.
And this year Mr Chappell hopes to land more high profile slots with music crafted in his home studio.
He said: "I've always enjoyed movies, especially movie trailers. They're stories condensed into about two minutes with suspense – there's no subtlety about them – which I really like. They go as big as possible, which I like to do with the music too. I'd love to get some music placed in them."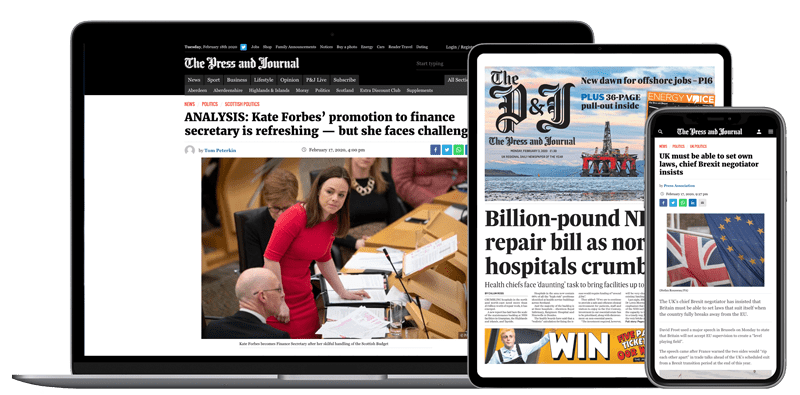 Help support quality local journalism … become a digital subscriber to The Press and Journal
For as little as £5.99 a month you can access all of our content, including Premium articles.
Subscribe