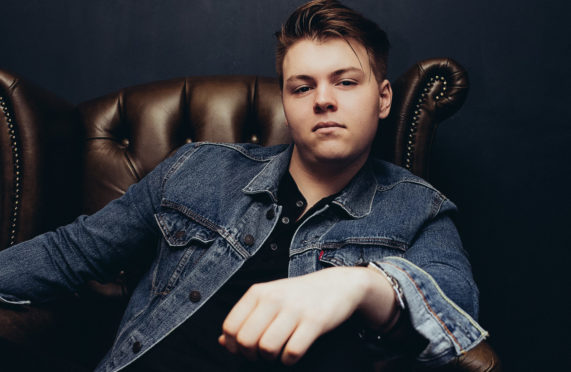 A Moray singer who is performing weekly online gigs has released a new song to support two mental health charities and shine a light on the hidden burdens of many amidst lockdown.
Calum Jones, from Buckie, has turned his creativity to social media performances during the coronavirus lockdown following the cancellation of his summer festival dates.
The 19-year-old singer, whose tracks are inspired by blues, rock and folk, has still been writing during the shutdown.
His latest release Brothers In Arms was inspired by a conversation with a friend – and he wants to use it to support mental health charities Andy's Man Club, Scotland and Brothers In Arms.
He said: "The song was originally written as a personal message to a close friend.
"It was inspired by a conversation which uncovered some deep personal emotions he was struggling to deal with and how he didn't know who to turn to for help.
"The conversation ended with the statement 'we are brothers in arms'.
"It's about being part of the support network a person surrounds themselves with, that they can rely on to be there no matter what, no matter when.
"Letting him know that it's OK not to be OK and that I am here to listen."
The song can be heard on the singer's social media channels on music streaming services.