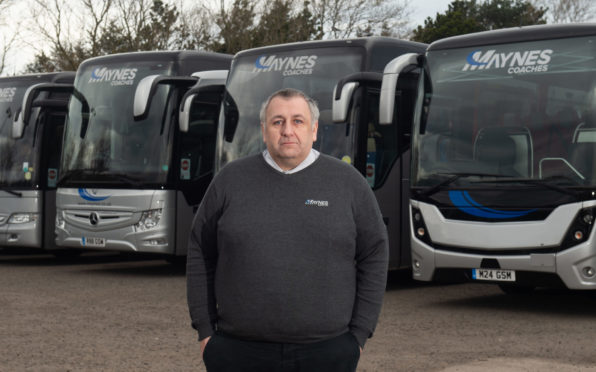 A north-east coach operator is hopeful a rescue package for the based on huge investments to reduce emissions will win support from the Scottish Government.
Tailored support for the sector has until now been ruled out by Holyrood and the UK Government with both telling firms, many of whom are on the brink of collapse, to seek help from general funds.
However, concerns persist the industry will take longer than most to recover due to foreign visitor numbers plummeting and large events being cancelled with no return of either in sight in the near future.
Firms are currently pinning their hopes on tiered support to reward operators who have already invested huge sums in modern vehicles that produce less emissions.
Yesterday First Minister Nicola Sturgeon said she would listen to the case put forward by the sector before agreeing or ruling out support.
Kevin Mayne, operations director of Buckie-based Mayne's Coaches, explained he had bought 12 vehicles worth up to £350,000 each to comply with emission targets.
He said: "The industry is considerably better in Scotland compared to England because the tour companies we deal with predominantly require vehicles no more than three or four years old.
"Every time we run a coach we are taking 20-plus cars off the road, which is obviously helping to meet the government's emission targets. We took six full 50-seater coaches to a Lewis Capaldi concert.
"We've invested heavily in these vehicles, it's a huge amount of money. I was speaking to an operator in Glasgow this week that is going to get five vehicles taken off him because they can't keep up with the finance payments at the moment."
Figures produced last year by the UK's department for transport calculated that coaches were one of the most environmentally-friendly ways to travel.
Carbon dioxide emissions per passenger per kilometre travelled were calculated to be less than trains, nearly half that of a car with four passengers and six times less than a domestic flight.
Earlier this week nearly 500 coaches packed central London as part of a "honk for hope" demonstration to press for support with a similar event planned early next month in Edinburgh.
Further talks are due to take place between the Confederation of Passenger Transport (CPT) and the Scottish Government about tiered support to recognise those who have made investments in greener technology.
Yesterday, Ms Sturgeon said: "We will of course listen very carefully, as we have done throughout, to any suggestions or demands that are made from particular sectors.
"We will not always be able to do everything that a particular sector wants us to do but we – as I think we have demonstrated so far – will do as much as we possibly can to support businesses in the short term but also support businesses and the economy more generally as we navigate our way into the recovery phase of the virus."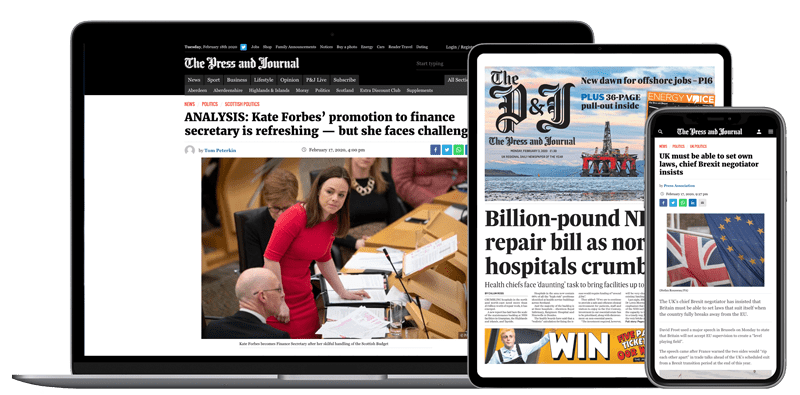 Help support quality local journalism … become a digital subscriber to The Press and Journal
For as little as £5.99 a month you can access all of our content, including Premium articles.
Subscribe