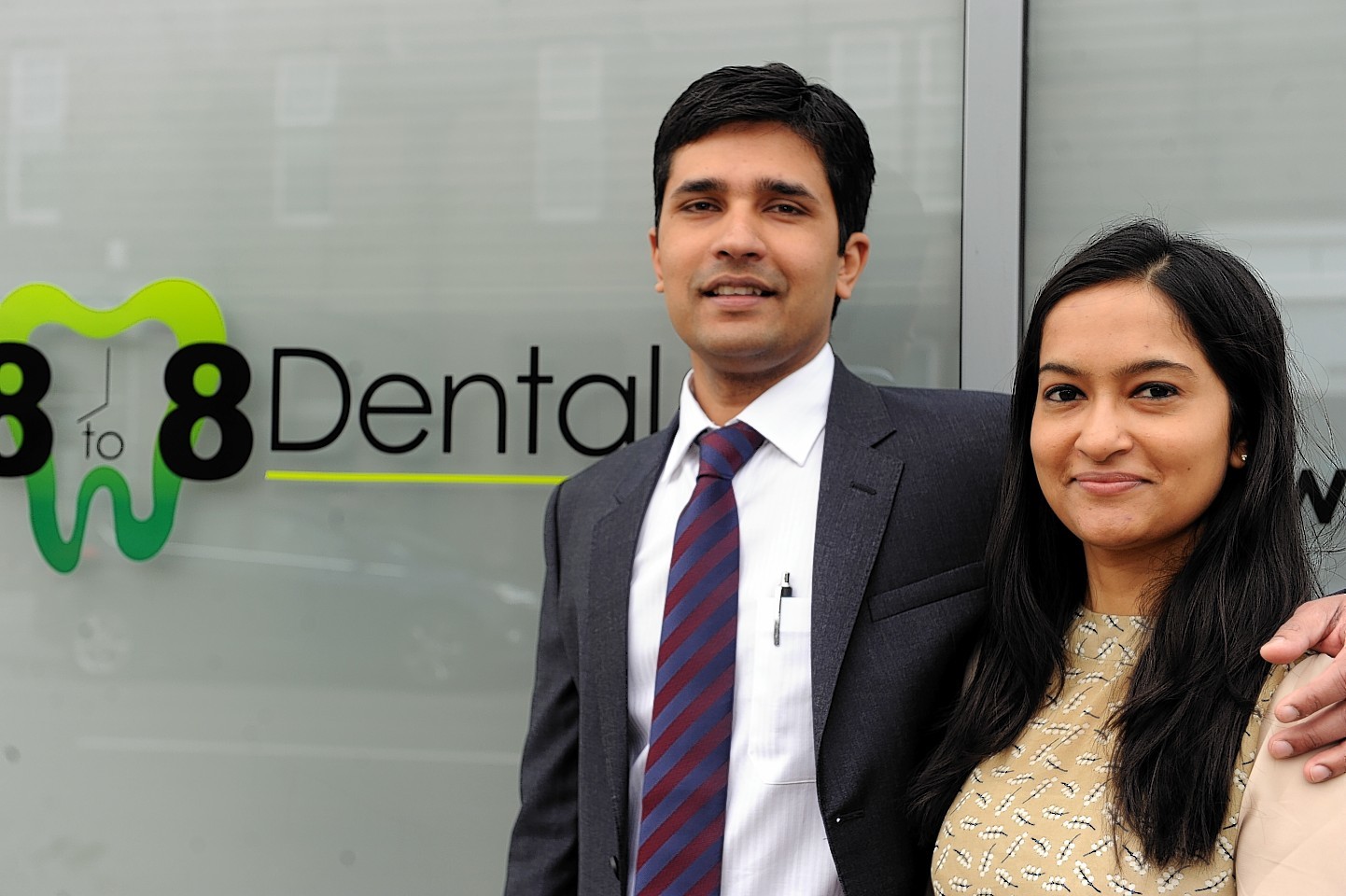 A new dental practice in Buckie which only started taking bookings last December has already registered 2,800 patients.
Speaking at the opening of the new 8to8 surgery yesterday, dentist Hiranya Fadia said: "Everything has gone to plan. It's been a long journey – 15 months from start to finish.
"We've had an overwhelming response from patients and we're still taking on NHS patients. We look forward to serving Buckie and the surrounding area."
Mr Fadia, who has just spent the last four years working at an NHS practice in Huntly, is operating the practice with his wife Dorothy Sinclair. The couple ran surgeries in Australia before settling in the north east.
Local councillor Gordon McDonald said: "I think it's long overdue. Buckie has been needing an NHS dentist.
"A lot of people from the town have been going out to Huntly and Elgin and other places just to get dental care.
"We have at the moment only one private practice.
"NHS is limited in this area and there's only one out at the hospital which deals mainly with children.
"It's six full time jobs plus two dentists coming in to Buckie. That in itself is a boost for the area."
Sally Walker and her husband registered with the practice yesterday. She said: "It is important to support small local businesses.
"This is an excellent facility.
"I wasn't registered with a dentist before. I just got the treatment where and when I could."
The new practice is based at 30 West Church Street.