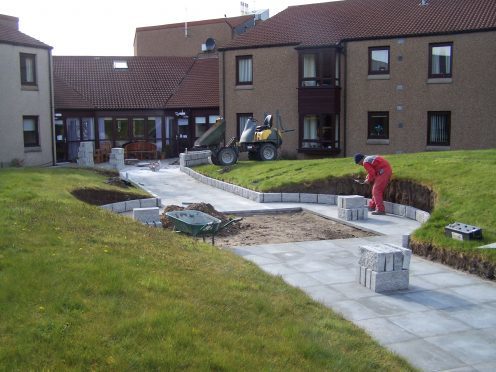 Army personnel in Kinloss have helped a Moray sheltered housing area fund a refurbishment of their garden.
The troops from 39 Engineer Regiment used their expertise to carry out ground studies, free of charge, at Burnside Court in Buckpool.
The work gave residents information to get accurate quotes for the work, which eventually led to them landing a £10,000 grant from the National Lottery.
Derek Thompson, chairman of Burnside Court Residents' Association, spoke highly about the soldiers' initiative.
He said: "We are delighted that our grant application has been approved and we can now make better use of the garden area.
"The resident's association is keen to be as active as possible and to organise ourselves effectively and, once this work is completed, we have a lot of plans for what we can do next."
"We managed to raise £1,000 ourselves, but could not have afforded the survey work required for our application, so it was very good of the local Army lads to have agreed to help out."
The garden is due to have a grand opening next month and features an outdoor bowls lane, French boules court and small putting holes.
Sheltered housing manager, Marie Buchan, said: "What the residents have achieved is absolutely fantastic.
"All of the ideas and work has come from them and we have just offered whatever support they have asked us for."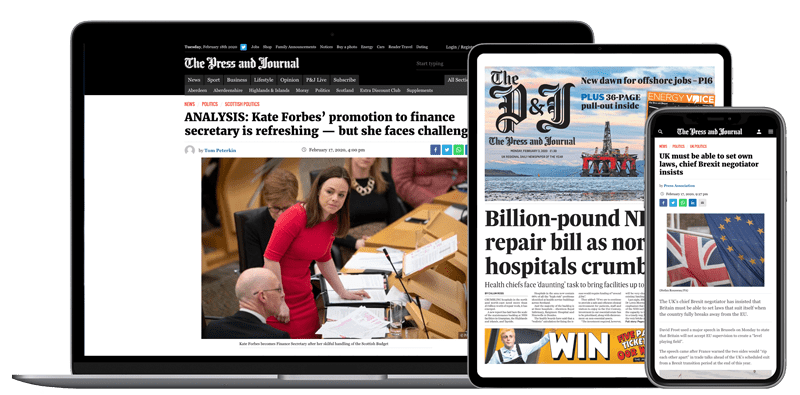 Help support quality local journalism … become a digital subscriber to The Press and Journal
For as little as £5.99 a month you can access all of our content, including Premium articles.
Subscribe