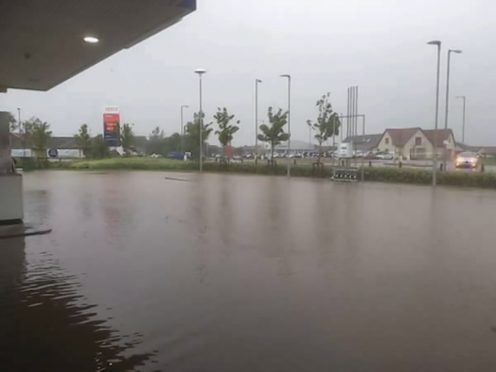 A Moray councillor has called for an urgent investigation into flood defences in Buckie before any more houses are built in the town.
Muddy water poured into family homes on Friday after running downhill from a burn that burst its banks upstream.
One side of the A942 entrance into Buckie has been allocated for housing. But the field which is based there became deluged during the flood as water rushed over it.
And now, Buckie councillor Gordon McDonald wants answers about exactly why roads were so badly flooded before the developments in the town can go ahead.
He said: "That road is the main artery into Buckie. I think it needs to be addressed as soon as possible. It can't just be left hanging up in the air. I would hope that the council is doing an urgent review."
Following the flooding, which closed the A98 for four hours, Moray Council launched an investigation to work out why it happened.
Residents on Fairway Road have already pin-pointed drainage problems as the reason the drains could not cope with the significant amount of water.
Mr McDonald added: "It's a flood plain. so that is clearly an issue, but water also seemed to be coming down the hill across the A98 to add to the problem.
"Flooding has happened there from time to time, but I don't remember it ever happening as badly as this at the Tesco roundabout.
"That's where the long-term housing and business park is planned. Before anybody can do anything, the whole issue of drainage in the area needs to be resolved."
Moray Council is now looking into what measures need to be taken into account to minimise the flood risk.
A local authority spokesman confirmed: "We will be investigating to help us to understand the cause of the flooding.
"The council has initiated a surface water management plan for Buckie and any actions emerging from that investigation may be included in the north-east local flood risk management plan for 2022-28."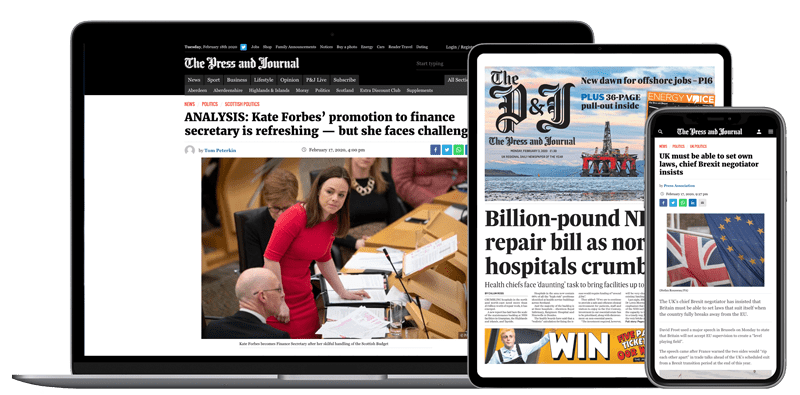 Help support quality local journalism … become a digital subscriber to The Press and Journal
For as little as £5.99 a month you can access all of our content, including Premium articles.
Subscribe