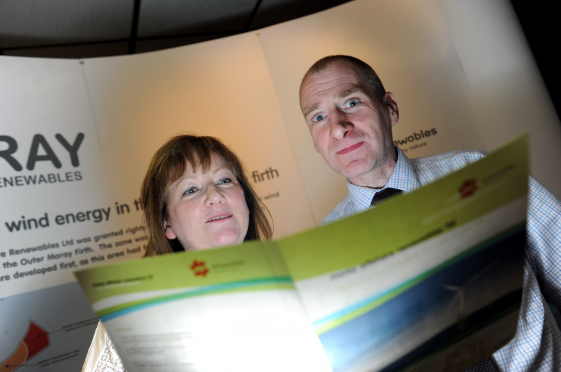 Offshore wind farm proposals, which could help bring a Moray port "back to life" have gone on public display for the first time.
Up to 300 posts could be created in a jobs boost in Buckie to operate and maintain a maximum of 90 turbines 25 miles off the coast of the town.
Moray Offshore Renewables Ltd held an exhibition at the harbour yesterday for the development to give residents a glimpse into the future.
James Brian, from the firm's project controls, said: "At the moment, we're working through concerns, so that when the final plans are submitted, there are less likely to be objections.
"What we've seen elsewhere in the Firth of Forth is concerns about birds. That should be less of an issue in the Moray Firth.
"Really, what we are trying to do now is establish the principle of the development and see if there are any issues that arise from it."
Buckie is competing against Wick and Fraserburgh to become the base for performing maintenance on the turbines that are expected to be built in 2022.
Local councillor Sonya Warren believes the town is better placed because of how close it is to the site and the fact it is an all-weather harbour.
She added: "The work it would bring to the harbour and the amount of jobs would be tremendous. It would really bring it back to life because it's been in limbo for a while now."
Morl is currently running a consultation on the western development in the Moray Firth.
The firm already has permission to create a maximum of 186 turbines in the eastern section of a development worth up to £2.5billion, expected to begin construction in 2018.
As part of the western development, an underground powerline would be built to either the Moray or Caithness coast as well as a substation.
Moray MP Angus Robertson intends to raise the wind farm issue at Westminster to ensure it gets permission as soon as possible.
He said: "This is a hugely important project for Buckie and the wider Moray Firth region."
The firm is holding another public exhibition at the leisure centre in Fraserburgh today from noon until 7pm.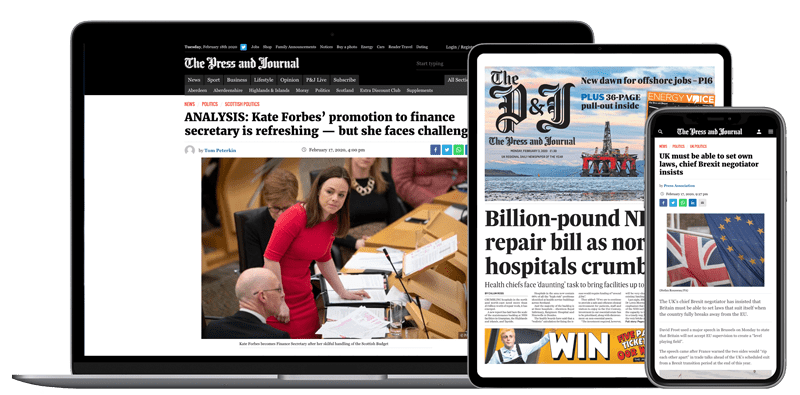 Help support quality local journalism … become a digital subscriber to The Press and Journal
For as little as £5.99 a month you can access all of our content, including Premium articles.
Subscribe