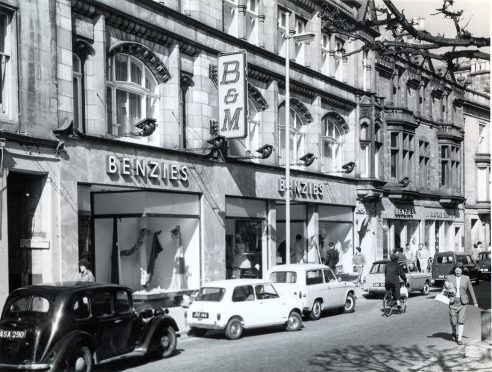 Shoppers in a Moray town will be taking a stroll down memory lane with a photography exhibition.
Images from Elgin's historic heart dating from Victorian times to the 1960s will go on display to mark 25 years of the St Giles Centre.
Today shoppers still go through the same entrance as they did when the building was occupied by treasured names Arnott's and department stores Benzie's and Ramsay's.
Vintage pictures from the site will go on display in the centre on Wednesday and will remain there throughout November.
The opening of the shopping centre created a buzz in Elgin in 1991, with about 23,000 excited shoppers passing through the doors within the first two days.
St Giles Centre manager Jim Gardiner said: "There have been many changes in Elgin and the high street in particular over the years.
"The exhibition will be very nostalgic for those who remember it as it was in years gone by and also for those who never knew it then. It will reflect the rich heritage and history of Elgin."
Also on display will be trade banners created by young volunteers at the town's museum to showcase the industries that make up Moray today.
The exhibition has been organised as part of the Castle to Cathedral to Cashmere project to showcase Elgin's heritage.
Chairman Jim Royan said: "This is a wonderful opportunity to look back at yesteryear and it will hopefully bring back many happy memories for those old enough to remember the shops."