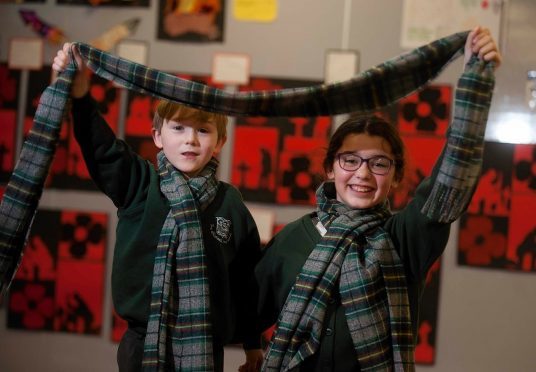 A group of Moray youngsters have created their very own tartan to celebrate the 40th anniversary of their school.
For months, children from Greenwards Primary School have ventured back and forth to the Johnstons of Elgin mill to oversee the design and manufacture of the lambswool scarves.
All their hard work paid off yesterday, when boxes of the garments woven in unique Greenwards tartan were unpacked and the pupils were able to try them on for the first time.
The Elgin primary school embarked on the scheme to mark its 40th year in 2017, and approached Johnstons about it back in March.
The firm jumped at the chance to help, and promptly invited children in to discuss their ideas.
Depute headteacher Jen Poppy explained that the final design was a combination of several different versions pupils put forward.
Mrs Poppy added: "There has been a lot of excitement about the scarves arriving, as this really was a pupil-led project, and the tartan will be part of the school's identity from now on."
The scarves are predominantly coloured grey and green to match the school uniform, with red and gold elements.
The primary's badge has been embroidered in – with a special message commemorating its 40th year and its motto, "through diligence comes success".
P7 pupil Billy Devine said he enjoyed learning how embroidery works during a trip to Johnstons.
Isabella Marshall, of P7, added: "The pattern is very unique, I think the school is lucky to have its own tartan."
And P2 pupil, Alfie Stewart, said he found the winter accessory "really cosy".
Johnstons of Elgin sales executive, Kirsty Gardner, worked closely with the pupils to make sure the design was just right.
She added: "It has been fantastic working with the children from Greenwards. They have all been really enthusiastic about designing their own tartan.
"I'm so pleased to have been part of this and wish them every success with the sales of their scarves."
Greenwards hopes to incorporate the tartan into future versions of its uniform.
The scarves are available to present and past pupils, and can be bought from the school.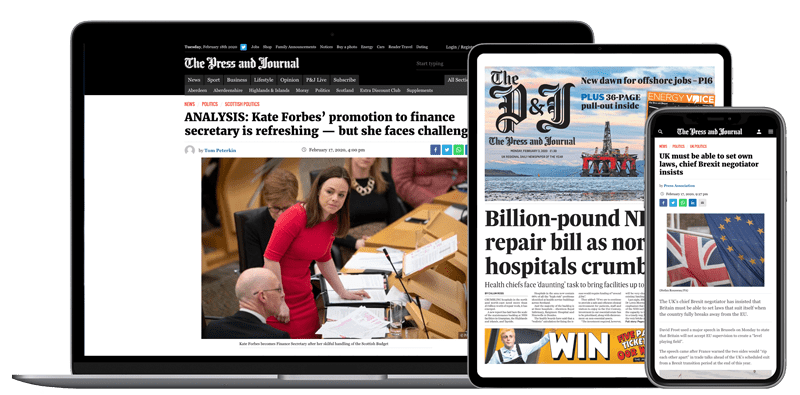 Help support quality local journalism … become a digital subscriber to The Press and Journal
For as little as £5.99 a month you can access all of our content, including Premium articles.
Subscribe