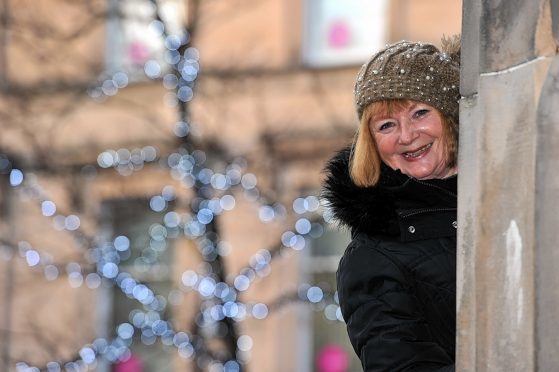 Calls have been made to build on the success of Elgin's festive ice rink and create a winter wonderland in the town next Christmas.
Patsy Gowans has unveiled her vision for outdoor stalls serving hot drinks, mulled wine and snacks on the centre's Plainstones throughout the festive period.
Mrs Gowans suggested local pubs and restaurants could band together to capitalise on the Elgin Ice Festival.
The spectacle drew hundreds into the town and boosted trade at central businesses.
But Mrs Gowans believes more can be done to lure people into the town.
She said: "Business creates business, and we should offer people even more incentive to head into the centre.
"Markets like this are common in Europe, and people go into the shops while they are visiting them.
"A local bar could run a stall selling mulled wine and other alcoholic drinks, while restaurants could offer pizza and crepes.
"Our town centre should embrace more of a cafe culture, that would create a buzz and increase footfall."
The Caledonia Ice Skating Club, which organised the event, is already plotting an expanded version for this year.
Mrs Gowans commended the club for working with the Forres-based Friendly Access charity to stage skating sessions for disabled youngsters.
Bright sparkling lights were dimmed and the capacity reduced, so that wheelchair-bound and autistic children were able to enjoy themselves.
The Elgin City North councillor urged organisers to consider establishing a similar programme for adult wheelchair users when it returns.
She added: "I applaud the festival for its inclusive spirit, and think it would be great if that was improved upon.
"When I was a support worker I would take clients to the rink at Moray Leisure Centre and they loved it.
"I've seen firsthand the pleasure that can bring disabled people."
Event director, Jon Behari, welcomed Mrs Gowans' suggestions.
Mr Behari said: "I have a ramp ready for wheelchair users, and would certainly make arrangements for them to skate should they wish to.
"We'd also be in favour of a market on the Plainstones, helping to spread joy and get people into the spirit of the festival."