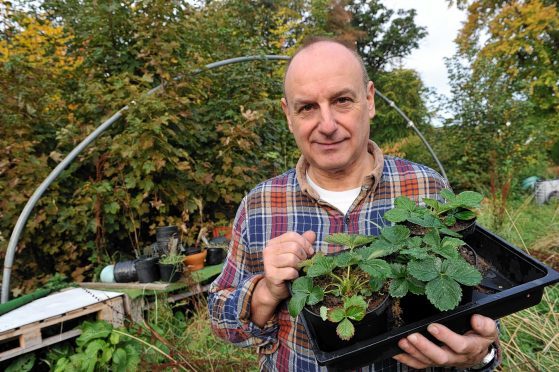 A gardening expert in Moray has gained the go-ahead for a scheme designed to beat the winter blues.
Patrick Thirkell has harboured ambitions of creating a polythene tunnel complex in a field at Oldmills in Elgin for more than a decade.
After initially planning to grow strawberries as part of a fruit farm, the 61-year-old now intends to use the plants as part of a project to lighten winter nights.
Following protracted discussions with Moray Council – after he submitted proposals in the summer – planners have eventually granted permission for the project.
And, after waiting to get the project off the ground for 12 years, Mr Thirkell insisted he didn't intend to waste any time in starting.
He said: "It's excellent news. I am going to get started right away in preparing the space for the poly-tunnels.
"What I want to do is create a miniature version of the Eden Project. Somewhere for people to get away from the cold.
"Depression during the winter is a very real problem. There are big problems with it in Canada. This approach has worked in Amsterdam, where people are a lot happier, so there's no reason why it can't here."
The two tunnels, which will have a combined length of 200ft, are aimed at those diagnosed with seasonal affective disorder, which is a depression brought on by the long winter nights.
Pieces of string, stretched across the ground, already mark the space set aside for the makeshift greenhouse.
Mr Thirkell intends to fit powerful sunlight bulbs in the polythene tunnels to grow fruit and vegetables, so people can step into "a happy space" among the plants at any time of the year.
Money raised from those spending time in the artificial heat will be put towards an ambitious refurbishment of the mill at the roadside of the field.
Mr Thirkell added: "All sort of work needs done to it. I need to fix the roof and a few other things. I don't know how much it would cost.
"I really want to use it as a canteen. Supermarkets have already agreed to give me their stock that is almost approaching its sell-by date.
"The aim is to make the food available in a nice environment for those who might not be able to afford it."