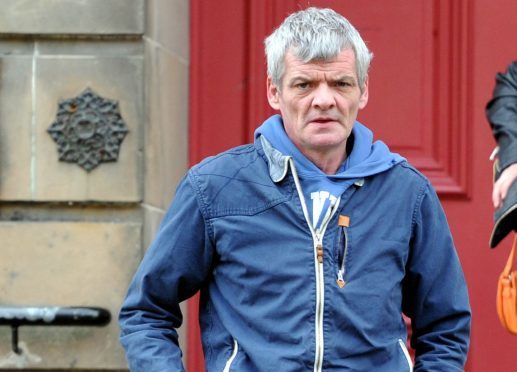 A drink-driver admitted he was not even in a "fit state to walk" when he beached his car on a traffic island.
James Duncan, of Robertson Drive, Elgin, was more than five times the legal alcohol limit when he crashed the vehicle.
He had his car seized when he appeared for sentence at Elgin Sheriff Court yesterday.
The 47-year-old was seen by witnesses struggling to get out of a car park around 5am on December 11.
Fiscal Kevin Corrins described him trying to drive off without putting the car into first gear – revving the engine loudly as a result.
The prosecutor added: "He appears to sit in the car for a while, possibly asleep but it is not clear, and thereafter stirred and drove off."
Shortly before 6am the car was seen stuck on a Reiket Lane traffic island with Duncan unable to drive the vehicle off it.
He initially refused help from police when they arrived but was breathalysed around 7am.
Mr Corrins said: "After being cautioned and charged he replied 'I'm embarrassed. I'm not in a fit state to walk, let alone drive'."
His agent, solicitor Stephen Carty, said his client had already taken steps to cut back on the amount of alcohol he drinks.
He said: "This appears to have given him such a fright because since then he's consumed hardly anything and he intends to keep matters that way."
The breath test revealed Duncan had 118microgrms of alcohol in 100millilitres of breath. The legal limit is 22mg.
He was banned from the road for 18 months and fined £700 after admitting drink-driving at Barlink Road and Reiket Lane in Elgin.