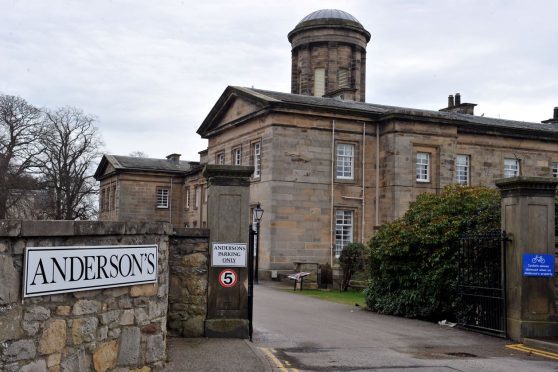 A former manager of a Moray care home faces being struck off after being accused of describing residents as "an embarrassment".
Catherine Markey is due to appear before a hearing at the Scottish Social Services Council next week to answer a long list of allegations.
The past manager of Anderson's Care Home in Elgin allegedly told staff to remove two residents, who are identified as AA and BB, from the activity room.
The report states that Mrs Markey referred to the pensioners as "an embarrassment" and said "it doesn't look nice" on two occasions between January 2011 and December 2013.
She has not worked at the Elgin facility since 2014.
The council will listen to evidence over four days at a public hearing before deciding if Mrs Markey is fit to continue working in social care.
She is also accused of failing to report she received £764.66 from her employer between February and October 2010, which had been designated for staff meal payments.
In 2011, she allegedly failed to tell the board of governors that £100 had been reported missing from a resident's purse.
A series of alleged incidents between March 2009 and June 2014 accuse Mrs Markey of behaving inappropriately towards her colleague, who is identified as ZZ.
The report adds the manager told her she could not perform the role of assistant manager because she could not answer the phone or make calls.
It also accuses her of excluding ZZ from staff meetings and repeatedly shouting "Why" while very close to her face.
The report lists a further string of allegations between August 2009 and August 2014, accusing Mrs Markey of failing to fill vacant positions at the care home, and not carrying out regular supervision of staff and probationary and performance reviews.
The former care home manager also faces accusations of failing to keep fire safety checks up to date and failing to write letters to relatives of residents about fee increases.
The current manager of Anderson's Care Home declined to comment yesterday.
The SSSC hearing begins on Monday in Dundee and is scheduled to continue until Thursday. The panel could decide to dismiss the case, determine her fitness to practice is impaired but impose no sanction, or strike her off the register.