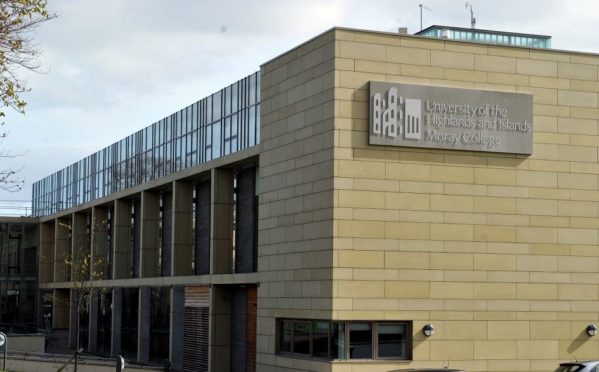 A Moray student has quit his course after being "left abandoned" without any tutors at classes for four weeks.
An exodus of teaching staff at the University of Highlands and Islands left would-be graduates resorting to watching Youtube videos to try and prepare for assignments.
The hospitality management student from the Moray College campus in Elgin opened up about the failings, which he claimed left him with no option but to withdraw from the course.
Scott Russell, who runs his own business in Aberdeen, is now applying to Robert Gordon University, describing his year at UHI as "wasted".
He said: "They have been haemorrhaging tutors all year. There have been six on my course leave.
"I think abandoned is the right word. There has certainly been little or no support from tutors, who I thought were there to mentor us.
"On one module, the tutor left and it took four weeks before someone was there to take the classes.
"There was an announcement to say the exam date was being put back, but we were just left with online material and Youtube videos to prepare for it."
Mr Russell added he had received about £1,000 of funding from the Students Awards Agency for Scotland for the course.
The Aberdeen resident enrolled at Moray College UHI in an attempt to grow his chef agency business. But the departure of tutors based at the university's Perth, Inverness and Thurso campuses have hampered his ambitions.
Mr Russell said: "I take my education seriously and I went there to get a degree. People don't look at you seriously now without one.
"Even while I am working, I have been doing short courses to improve myself. But the year at UHI has just been a waste of time."
A UHI spokeswoman explained they could not comment on specific cases due to "data protection reasons".
She added that modules on contemporary marketing, event planning and customer care were included on the hospitality management course to prepare students for their career.
The spokeswoman said: "The University of the Highlands and Islands operates a student complaints policy and procedure for dealing with any concerns our students may have.
"We welcome feedback from our students as it provides us with an opportunity to enhance what we do."