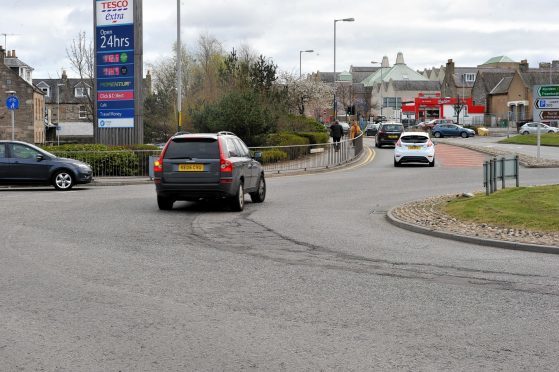 A crumbling stretch of road at a busy Moray roundabout is in line for a £130,000 package of repairs.
Worried motorists have raised concerns over a rut which has opened up at the spot along the A96 Aberdeen to Inverness road, outside Elgin's Tesco supermarket.
Yesterday, drivers could be seen navigating the roundabout at unusual angles to avoid the groove.
And Highlands and Islands MSP, Douglas Ross, blasted the conditions on the trunk route as "unacceptable" after he was inundated with complaints.
Roads bosses yesterday pledged to bring about an end to the problem within months.
A Bear Scotland spokeswoman said: "We have surfacing improvements worth over £130,000 planned for this area of Elgin, scheduled for June.
"In the meantime, our teams will continue to monitor the area and organise interim repairs as required.
"We will also continue to carry out weekly safety inspections of the A96 to note any defects which need addressed."
Mr Ross said the announcement would be welcomed, despite the work causing some disruption.
The Conservative politician said: "Quite a significant rut has opened up, I see it for myself every time I use that route.
"These conditions are unacceptable on such a busy road.
"There have been patches filled in the past but the problem persists, so it's encouraging that Bear Scotland is planning to provide a deeper repair over a larger area.
"While there will be some disruption during the works, I am sure everyone just wants to see the condition of this roundabout improved."
He added: "I'm glad that the concerns I have raised have been listened to and acted upon."
In a letter to Mr Ross, the chief executive of Transport Scotland offered some guidance on the improvement plans.
Roy Brannen said: "Bear Scotland has been carrying out a number of smaller patch repairs at this roundabout, but regular inspections have noted continuing issues with the road surface.
"As such, they are developing a more significant machine repair scheme which will provide a deeper repair over a larger area."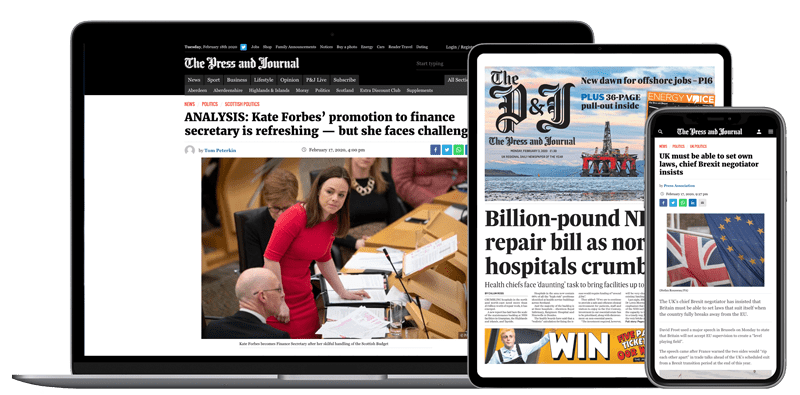 Help support quality local journalism … become a digital subscriber to The Press and Journal
For as little as £5.99 a month you can access all of our content, including Premium articles.
Subscribe