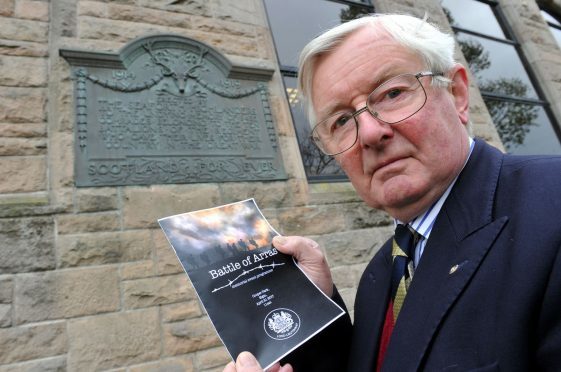 School children will take part in a moving ceremony to mark the centenary of the World War I battle that claimed the lives of hundreds of Moray soldiers.
Communities across the region were devastated in the Battle of Arras in France as British troops advanced on the Western Front.
A total of 250 Moray soldiers died in the conflict – making it the biggest loss of life for the area in World War I.
Next week a marching contingent from Kinloss and Lossiemouth will take part in a ceremony in Elgin to pay tribute to their sacrifice.
RAF jets will also perform a flypast during a poignant performance by the Military Wives Choir and a service of remembrance.
The service is being held close to Elgin Library, part of which used to the old Drill Hall where soldiers marched from to the railway station to head to France.
During the ceremony secondary school pupils will plant 250 crosses on the mound in Cooper Park – one to mark each man lost in the conflict.
The event will be followed by a talk in the library from local war historian Derek Bird about the battle.
The Lord Lieutenant of Moray, Lt Col Grenville Johnston, was appointed chairman of the group organising the memorial event.
He explained that families across the region continued to suffer for a long time after the war from the loss of their young men.
He said: "The Battle of Arras resulted in more soldiers from Moray perishing or being severely wounded than any other conflict in World War I.
"You only need to visit the cemetery in Arras to realise that whole streets in parts of Moray lost a man each. The 6th Seaforths were particularly hard hit.
"It is therefore appropriate for us to remember these brave soldiers. There will be many in Moray today who lost grandfathers and, as a consequence, their families had a hard life after that war.
"I hope many will come to share in this tribute."
The service is being held on Friday, April 21 at 11am in Cooper Park, close to Elgin Library.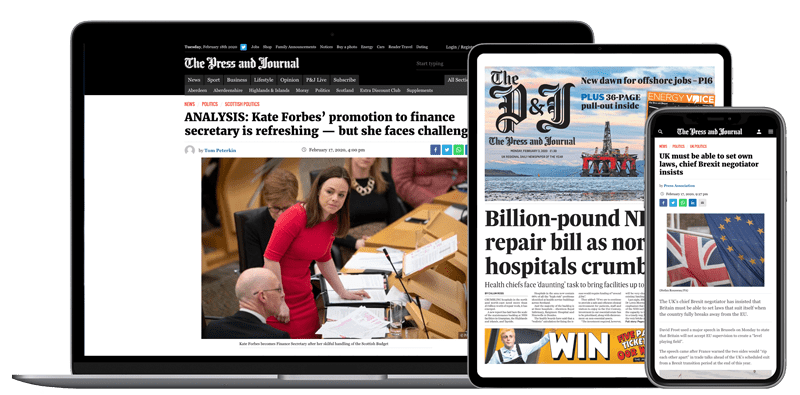 Help support quality local journalism … become a digital subscriber to The Press and Journal
For as little as £5.99 a month you can access all of our content, including Premium articles.
Subscribe