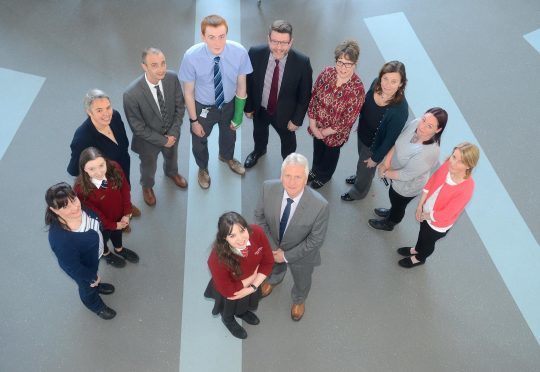 A Moray secondary school has become the first in Scotland to be honoured for its approach to teaching children with autism.
Elgin Academy underwent a series of inspections to scrutinise how staff interacted with children who have the condition.
Although the studies found some room for improvement, experts were satisfied that the school harboured a "positive and encouraging" atmosphere.
Yesterday, Elgin Academy's staff and students celebrated as it was officially awarded "autism accreditation", a scheme run by The National Autistic Society.
Headteacher David Barnett said: "This is an area which has been transformed in recent years, and autism has been a key focus for this.
"What is most important is the work we do every day to make a positive difference for young people with autism, but to have this recognised by an external body is clearly very rewarding for everyone involved.
"I would like to pay tribute to an excellent team of staff and pupils who have made this possible."
Glyn Morris, who chairs the National Autistic Society Scotland's Moray and Nairn branch, welcomed the announcement.
Mr Morris's autistic son, Gregor, attends Forres Academy and he expressed hope that other schools across Moray would be inspired to gain similar accreditation.
He said: "This has set a benchmark, and hopefully Elgin Academy can share information with other schools to help them reach it.
"My son has been in education for about 13 years now, and things have improved for autistic children over that time.
"But every child is individual and they all require a different approach.
"The best way to continue making things better is to engage with parents, as they know how best to teach their children."
The report outlined several areas where the Moray school scored high marks.
The chairman of Autism Accreditation, Fred Parsons, said: "We congratulate Elgin Academy upon achieving the high standards required at this first review.
"The report was positive and encouraging, in particular given that the cohort of students with autism is very much a minority group within the school population."
However, the organisation added that the school could further improve things for its autistic pupils by adding a second sensory room for them to relax in.
Inspectors also said some youngsters should be encouraged to make more use of the outdoors.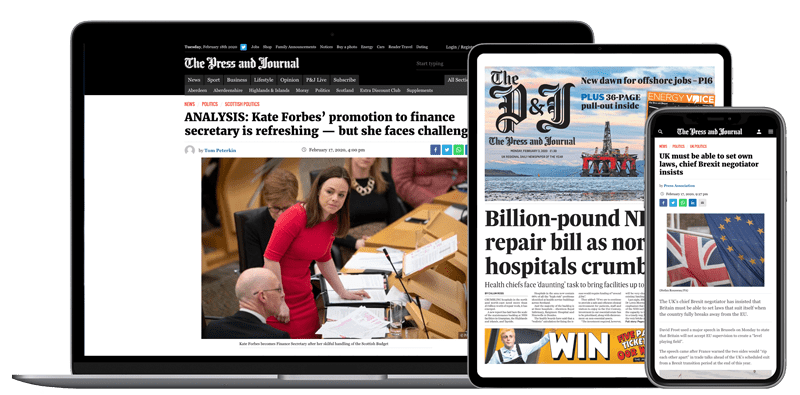 Help support quality local journalism … become a digital subscriber to The Press and Journal
For as little as £5.99 a month you can access all of our content, including Premium articles.
Subscribe