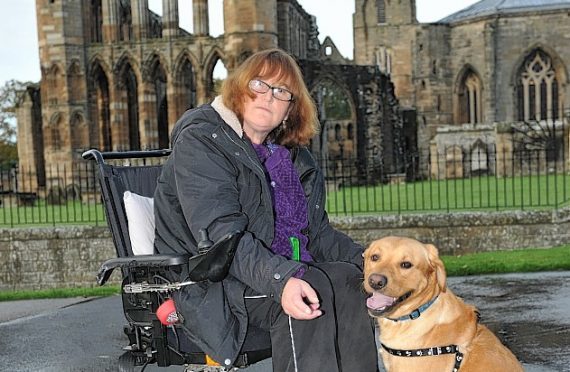 Moray Council has been urged to improve access to polling stations following complaints that disabled people and pensioners were unable to vote during recent local authority elections.
An Elgin woman claimed she had to leave the town's Williamson Hall after struggling to get her wheelchair past gravel at its entrance.
Meanwhile, pensioners were deterred from casting their votes at Lossiemouth Community Centre because changes there left them with a long walk to the booths.
Moray Council defended itself against complaints about Williamson Hall last night, which will also be used for a by-election in July.
A spokesman suggested disabled people who struggle to enter the venue could vote by proxy or by post.
But the local authority added that a review into arrangements at Lossiemouth Community Centre was currently in progress.
Pamela Cumming had been hoping to cast her ballot for SNP candidate, Patsy Gowans, in the Elgin City North ward.
The 49-year-old, who suffers from MS and breathing difficulties, had to navigate uneven pavements along Duff Avenue to reach Williamson Hall.
She said: "It was an effort to get there, so I was very disappointed when I found I couldn't even get past the entrance."
The local authority argued Ms Cumming "should have raised her concerns at the time".
A council spokesman said: "Williamson Hall has been used as a polling place on a number of occasions without any complaints regarding access.
"It is unfortunate that this lady did not raise her concerns at the time, when arrangements could have been made to ensure she was able to vote.
"People who may have difficulty accessing their polling place are reminded they can apply for a postal or proxy vote."
Mrs Gowans, who was voted out in the recent election, described the council's attitude as "shocking".
She said: "The staff at Williamson Hall are inside a building several yards away from the gates, they would not know whether a wheelchair user was having difficulty.
"Going to vote is part of society, it is a basic human right.
"If constituents in wheelchairs want to vote at a polling station, they should be able to.
"The idea that they should simply arrange a postal vote instead is one that I think many people will find shocking."
Review on its way
Moray Council has pledged to review access arrangements at Lossiemouth Community Centre – but not before the upcoming general election.
Dismayed pensioners turned away from the venue without voting in the council elections after being left with an "impossible" trek to the polling booths.
The emergency doors normally used as an entrance on polling days were shut earlier this month because council staff inside were cold.
Scores of older people were "out of breath" after completing the walk, while others drove back home and gave up their right to vote.
Moray Council convener, James Allan, yesterday urged senior officers to arrange improvements after witnessing the problems firsthand.
He said: "Normally emergency doors are open to allow people to walk into the hall from the street, but this time they were closed because it was getting too cold inside.
"Instead, people had to go around the building to get in the main door and then turn down a long corridor."
Last night, Moray Council confirmed that some voters in Lossiemouth would face similar challenges in casting their ballot at next month's general election.
A spokesman said: "The fire door in question has never been an official access, although it has been used as one previously.
"On previous occasions, staff have complained of a cold draught and of paperwork being disturbed by gusts of wind.
"Staff on duty earlier this month decided not to open the fire door and that decision had the full backing of the returning officer Mark Palmer.
"We have to strike a balance between the comfort of polling place staff, who are on duty for 15 hours at a stretch, and the convenience of the public.
"A review of access arrangement at this particular venue is being carried out but voters at the forthcoming general election should be aware that there will be no access via the fire door."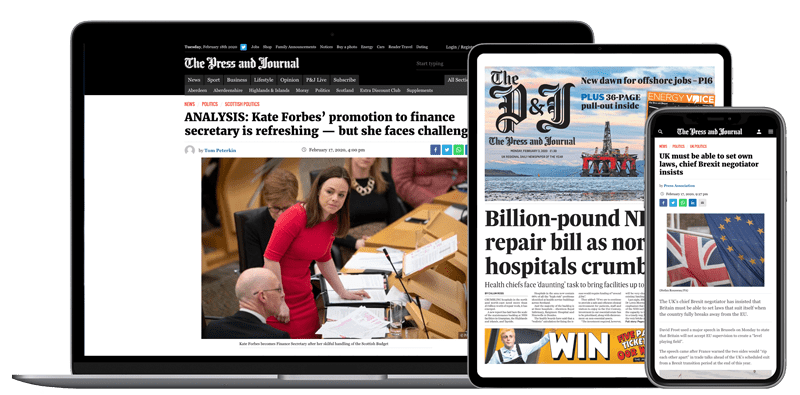 Help support quality local journalism … become a digital subscriber to The Press and Journal
For as little as £5.99 a month you can access all of our content, including Premium articles.
Subscribe