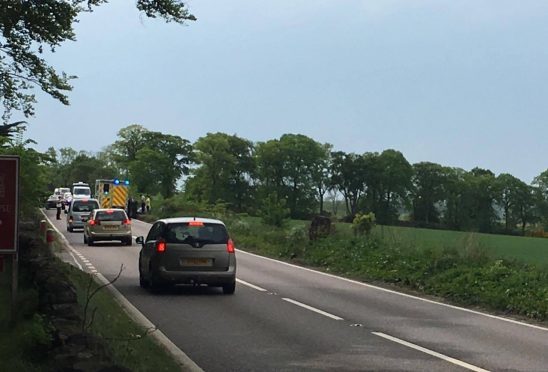 A cyclist suffered serious injuries after being knocked off her bike on Moray's busiest trunk route at the weekend.
The 59-year-old woman was involved in a collision with a Volkswagen Transporter van on Saturday afternoon.
The incident took place on the A96 Aberdeen to Inverness road, between Alves and Elgin.
Eyewitnesses described seeing the woman lying on the verge beside the eastbound carriageway, conscious but seemingly unable to stand.
The cyclist was treated at the scene before being taken to Dr Gray's Hospital in Elgin.
Investigating officers have now issued an appeal for information as they attempt to piece together what happened.
They confirmed the woman sustained "serious injuries".
The crash took place at about 3.45pm, just yards from the Ardgye House hotel, east of Alves.
Both the cyclist and the Volkswagen Transporter van were travelling towards Elgin when they came into collision.
The male driver of the van was not injured.
A witness described seeing the woman, who was wearing a fluorescent yellow jacket, lying in the verge and surrounded by concerned motorists.
He said: "The woman appeared to be in some pain, but seemed alert and was talking to the men around her."
One driver abandoned his car and directed traffic to ensure others could safely pass the spot until the emergency services arrived.
An ambulance reached the scene at about 4pm and paramedics tended to the woman for roughly 20 minutes by the roadside before taking her to hospital.
The stretch of the A96 between Kinloss and Roseisle was closed off until 10.20pm, while inspectors examined the scene.
Moray MSP, Richard Lochhead, is a keen cyclist, but admits he stays away from the trunk route when on his bike.
Yesterday, he extended his sympathies to the female cyclist and said the incident underlined the need for all road users to exert caution.
Mr Lochhead added: "Clearly, this was a serious accident and I hope the cyclist makes a full recovery.
"Incidents such as this remind us how vulnerable cyclists can be on our busier roads, and emphasise the need for safety to be the main priority of all road users."
Anyone who witnessed the collision is urged to contact the police on 101, quoting reference number 3292 and the date of May 27.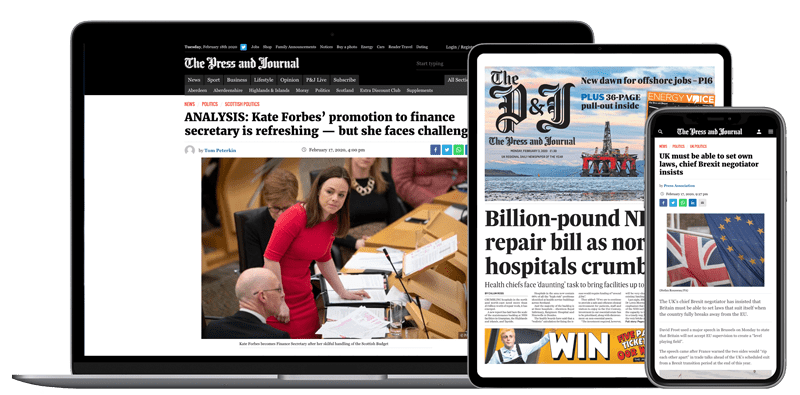 Help support quality local journalism … become a digital subscriber to The Press and Journal
For as little as £5.99 a month you can access all of our content, including Premium articles.
Subscribe