A loveable little lamb, which was welcomed into a Moray household and cared for as he battled illness, has died.
Tiny Oreo appeared to be on the mend, following his rescue by Karen Joslin-Smith after being rejected by his mother.
However, the Elgin family has been left devastated after the diminutive animal, which had been staying with them for more than a month, died suddenly.
Despite the sadness of bidding farewell to the popular lamb, Ms Joslin-Smith insisted she believed she had done all she could for Oreo.
She said: "I would do it again, I would definitely do it again. He had five and a half weeks of love and he had the best life we could give him.
"If I hadn't brought him home, he would have died that night. He wouldn't have survived being left on his own.
"He needed the warmth of a hot water bottle and the warmth of being inside. I'm glad we brought him home."
Oreo had been nursed back to health by Ms Joslin-Smith after she fell in love with him during a visit to Milton Brodie Croft.
The admin assistant had been warned the tiny lamb, which had become best friends with her grandchildren, was not likely to survive due to him not getting the right nutrients from his mother.
However, he defied expectations by "bouncing" around the family's garden at their Elgin home while following children. And he even started responding to his own name.
Ms Joslin-Smith added: "It was quite a shock. He was playing in the garden as normal, taking his milk as normal, went to sleep as normal but it looks like he died in his sleep.
"He was never 100% better, although he was doing well. He still had breathing difficulties if it was warm or cold, but he was doing really well.
"We're just gutted. We were expecting to be able to put him back in a field in four or five weeks and watch him grow and mix with other lambs. It's so sad he's not going to be able to do that now."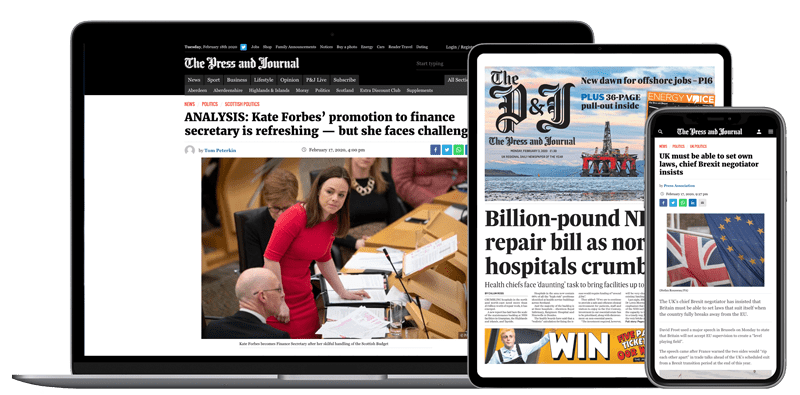 Help support quality local journalism … become a digital subscriber to The Press and Journal
For as little as £5.99 a month you can access all of our content, including Premium articles.
Subscribe