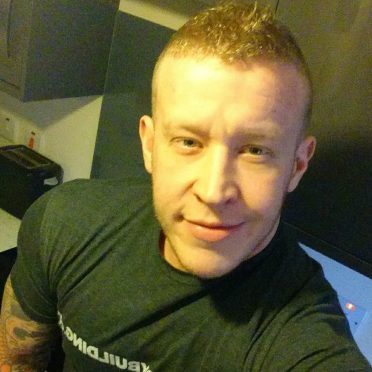 A Moray man threatened to post revealing pictures of his ex-girlfriend on the internet unless she agreed to resume their relationship.
Graeme Ritchie admitted issuing the ultimatum when he appeared at Elgin Sheriff Court yesterday.
The 28-year-old was ordered to pay a fine of £300, and make a "humble apology" to his former partner.
The court heard that Ritchie, of Forteath Street in Elgin, had taken the end of the couple's relationship badly last month.
Fiscal, Robert Weir, explained that the pair had been going out for five years before parting on Monday, May 22.
Mr Weir said: "The accused moved out of their shared residence shortly after that, and these communications took place on the afternoon of Wednesday, May 31.
"He was in a flat on Elgin's High Street at that time.
"The accused indicated that he wanted to rekindle the relationship."
The fiscal later read out some of the incriminating messages.
One said: "I will send the pictures out if it means nobody will ever go near you again".
Another stated: "When I find out you're going with someone else, expect your pics online."
And one text message suggested that the complainer could view the request as "blackmail".
Ritchie later admitted behaving in a threatening or abusive manner, by repeatedly sending his former partner text messages, warning that he would "post pictures of her on social media sites if she did not resume relations with him, or go out with other people".
Solicitor Stephen Carty said his lovelorn client had now seen the error of his ways.
Mr Carty added: "He appreciates that this was entirely wrong – my client didn't appreciate the serious nature of what he was saying nor the upset it would cause.
"He is mortified and embarrassed by his conduct."
Sheriff Peter Anderson condemned Ritchie's actions as "bullying" and a "breach of trust".
He said: "The end of a relationship does not justify your efforts to embarrass or coerce your former partner.
"This was offensive, and I suggest you express to her a humble apology to recognise the harm you have done."