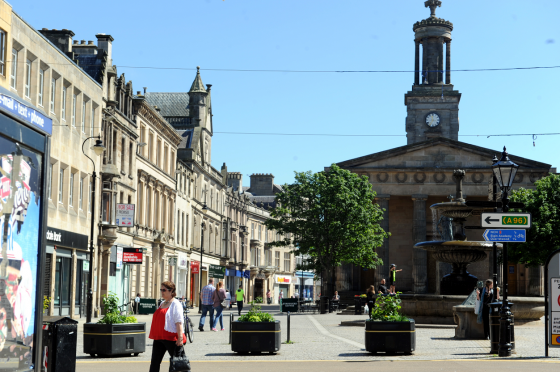 Wide-ranging ambitions to rejuvenate Elgin's historic centre have been put on hold due to a lack of funding.
A wish list of improvements was drawn up by locals two years ago as part of the "charette" project for the town..
They included bringing empty buildings on the High Street back into use as offices and homes, free wi-fi in the town centre and an outdoor venue for events.
Now Moray Council has revealed a host of the proposals have had to be put on hold due to tightening budgets.
A funding bid to the Scottish Government to revamp the open space outside the Town Hall and Lossie Green car park has been rejected.
A staff shortage has led to delays in drawing up a masterplan to guide the long-term future of Cooper Park.
Council staff have also blamed "financial pressures" for failing to develop an outdoor event venue with a power supply and projector.
Yesterday Elgin City South councillor John Divers said the hold ups were "deeply frustrating".
He said: "It's a sign of the times we are in at the moment. There are some brilliant ideas in there, a lot of them came from the community, schools and local groups.
"If we had the funding to do them then it would make a difference to helping to the put the High Street first and bring it back into full use with night life.
"The time just isn't right, unless we get some outside funding from elsewhere."
Councillors are due to be updated tomorrow about progress being made on individual projects.
A property on South Street has been earmarked as a potential home for an arts venue, Elgin Bid is pursuing an outdoor events venue and developers have brought forward plans for more than 20 flats on the High Street.
Council officers are also due to meet the Scottish Government again to discuss improvements to Elgin Town Hall.
In a report, Moray Council's planning and economic development manager, Gordon Sutherland warned many projects were reliant on outside backing.
He said: "Without direct financial support from the council, there will be a reliance on external funding to deliver the projects identified and this will affect the timescales for delivery."