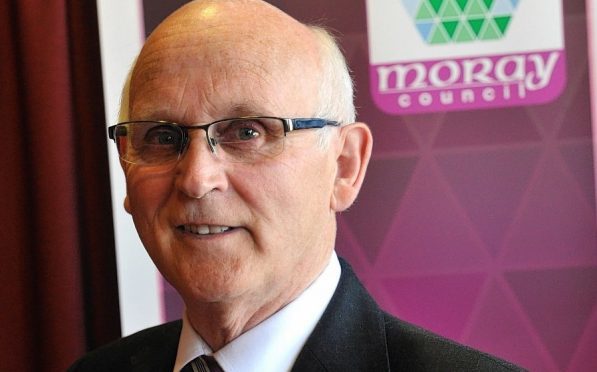 Voters in Moray will take to the polls today after an independent councillor resigned from his seat almost immediately after winning it in May.
Sandy Cooper quit as an Elgin City North councillor only four days into the job.
His resignation means that a by-election has been arranged to fill the vacant seat, at a cost of £25,000.
Despite having two months to mull over his embarrassing about-turn, Mr Cooper still refuses to go into detail on his decision to stand down.
When he was contacted for comment last night, he abruptly hung up his telephone.
The SNP's Patsy Gowans and Labour candidate Nick Taylor were both defeated by Mr Cooper two months ago, but are seeking election again today.
Conservative candidate Maria McLean is hoping to bolster her group's grip on power by adding another Tory to the ruling administration – which is comprised of eight Tories and six independent councillors.
And independent hopeful Terry Monaghan is seeking success in Elgin after failing to win a seat in Forres at May's council elections.
Elgin Community Council chairman Alistair Kennedy recently presided over a hustings event where three of the four candidates clashed.
He suggested cuts to bus services would be one of the issues at the front of voters' minds as they enter the polling booth.
He said: "That is something that has hit older people in the north of Elgin hard, especially around Lesmurdie and Bishopmill.
"The lack of public transport is something they want elected representatives to fight on their behalf, and I reckon that will be on the mind of a lot of folk as they vote."
Mr Cooper was dogged by allegations of immorality, after pledging to share £25,000 from his council salary between the five schools in the ward.
The winner of the by-election will join the SNP's Paula Coy and Conservative Frank Brown as representatives for Elgin City North. Voting will take place between 7am and 10pm.
Polling places have been set up at Bishopmill Hall, Seafield Primary School, Williamson Hall on Duff Avenue and the Elgin Community Church in Pinefield.