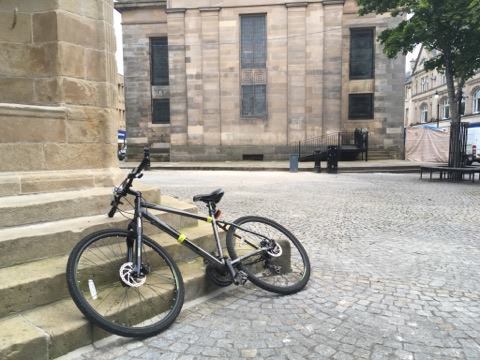 Police have warned cyclists to ensure that their bikes are safely locked when left unattended after a spate of thefts around Elgin.
Five bicycles have been stolen by "opportunistic" thieves within the space of the last month, with two being taken from the town's High Street after being left unchained.
Others were stolen from the Hossack Drive, Beechfield Road and Trinity Place areas.
Details of the incidents emerged at a meeting of Elgin Community Council this week.
Constable Michael Duncan said: "These were opportunistic thefts, with most of the bikes taken whilst unlocked and unattended.
"Bikes can have significant second-hand value, hence they are attractive to thieves.
"I would advise all cyclists to invest in security locks and use them while their bicycles are unattended.
"If anyone sees anyone acting suspiciously near an unattended bike, then they should tell the police straight away."
Sergeant Kevin McPherson yesterday issued a public appeal for help in bringing the culprits to justice.
He said: "We would urge anyone with information to contact us on 101.
"In addition, we would like to remind people to ensure their property is locked and stored in a secure place."