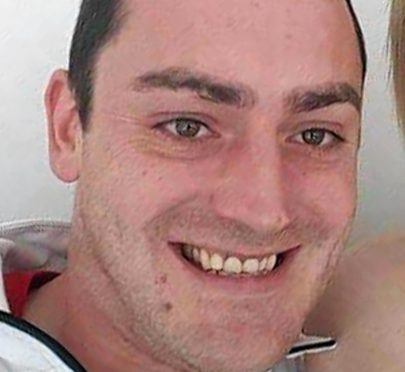 A Moray man's beloved dog was almost killed after his nephew hurled a paving slab through his bedroom window – and missed the pet's head by inches.
Kevin Grant says his Elgin home has regularly been targeted by Gary Sim over the past decade as the 31-year-old carried out a violent vendetta.
Mr Grant claims to have no idea why his relative has turned against him, and says Sim's behaviour has led to him being shunned by other family members.
The saga came to a head in May, when Sim tore paving slabs from the front of Mr Grant's Beechfield Road property and hurled them through his kitchen and bedroom windows.
The 55-year-old said one of the heavy stones came within inches of striking his eight-year-old Labrador, Ranger, on the head.
Sim, who lives in the nearby Manitoba Avenue, has now been sentenced to six months behind bars after admitting the "reckless" act.
But the prison term was backdated to the time of his arrest in May and Mr Grant fears he will be back on the streets "within weeks".
The Elgin man last night opened up about the ordeal his once-cherished nephew has put him through, and on a broken family bond he fears will never be repaired.
Mr Grant said: "He used to come to my house every single day when he was wee and sit on my knee, we had a close relationship.
"I don't have a clue why it has gone wrong, but this sort of abuse has been going on for nine years now and his brothers have washed their hands of him because of it.
"I was sound asleep when the last incident happened, and the slab that went through my bedroom window just missed my pet dog's head by about six inches.
"We both got such a fright, Ranger just sat there shaking for a long time after."
Mr Grant added: "Because this is the type of thing my nephew has done before, I've had CCTV installed and it was only through my footage that police were able to get him bang to rights."
Sim appeared at Elgin Sheriff Court, where he admitted charges of willfully destroying property belonging to another and of culpably and recklessly placing Mr Grant in danger.
Fiscal, Kevin Corrins, said neighbours spotted Sim running away afterwards and he was shortly thereafter apprehended by police.
Lawyer Matthew O'Neill explained that his client had been held in remand since being lifted on May 26.
Mr O'Neill said that Sim's relationship with his uncle "had not been a particularly positive one".
He added: "My client has been struggling with mental health issues, and had taken Valium and alcohol on the night in question."
Sheriff Olga Pasportnikov said: "I appreciate there are some issues here, but the court can not turn a blind eye to behaviour like this."
Mr Grant said the six-month sentence provided him with little comfort, and that he worries about the potential for further trouble once Sim is released.
But he vowed not to let that fear ruin his life, adding that he refused to move to a different house.
He said: "I don't know what this grudge is about, but if my nephew was any kind of man he would chap on my door and have a word with me about why he is acting this way."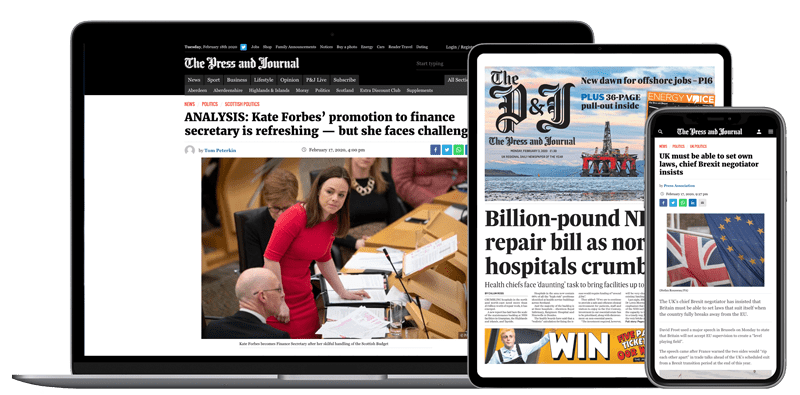 Help support quality local journalism … become a digital subscriber to The Press and Journal
For as little as £5.99 a month you can access all of our content, including Premium articles.
Subscribe