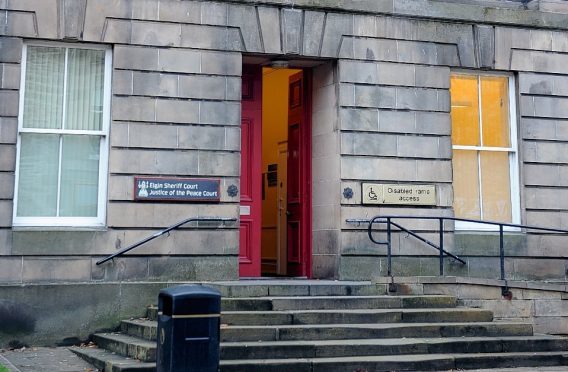 Two men have been found guilty of the theft of a laptop and a camcorder from an address in Elgin.
Ian Wilcox, 38, and Dean Wells, 25, had been accused of assaulting and robbing Dianna Weir at Cockmuir Place in the town on November 30, 2015.
They were found guilty of theft at Elgin Sheriff Court today.
The pair were arrested by police within yards of a bag filled with the stolen goods, which were found in a nearby garden.
During the two-day trial, the court heard that both men had barged their way into the property and punched and kicked Miss Weir in the body and the head.
However, a jury cleared them of assault.
Wells, of Kingsmills in Elgin, claimed that he had not been involved in the incident, and had met Wilcox on the street, walking with the bag of stolen goods.
Tempers frayed yesterday when Wilcox, of Hermes Road, told the court that Wells had been at the property – and had gone around the house stealing the goods.
In his closing statement, fiscal Ross Carvel said the evidence that the pair had been together during the theft was clear.
He said: "Mr Wells accepts that his medical letters were in that bag. What more do you need to tie him to the bag, ladies and gentlemen?"
And he questioned how Miss Weir could have known the pair would be together if they hadn't been at her house.
After just over an hour, the jury returned a majority verdict that the pair were guilty of stealing the goods, but not guilty of assaulting Miss Weir.
Sentencing was deferred until August 31 for reports.