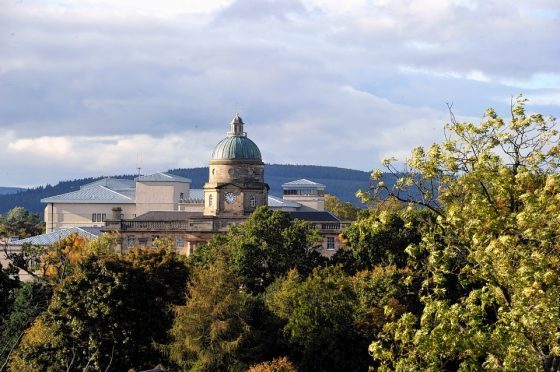 A staffing crisis at Moray's biggest hospital means children needing overnight care will have to be taken to Aberdeen or Inverness.
NHS Grampian is withdrawing inpatient paediatric admissions to Dr Gray's after admitting efforts to plug the recruitment gaps with temporary staff was "neither safe nor sustainable in the long run".
It means children needing overnight care could face round trips of more than 100 miles.
Last night the health board said new solutions were being drawn up but admitted the process could take "several months".
Moray MSP Richard Lochhead said it was vital services were restored as quickly as possible.
A stop-gap solution has already been put in place for maternity services, after an outcry over a similar threat of long treks for pregnant women.
But while a mix of locum staff, drafting employees from elsewhere and new rotas has maintained childbirth facilities in Elgin it has not worked for paediatrics.
Inpatient services will be withdrawn from the children's ward from Friday, August 18.
Outpatient care, the 24-hour paediatric service at the A&E department and consultant-led maternity services will continue as normal.
Mr Lochhead said the drastic move "illustrates the fragility of some of our local health services due to staff shortages.
"It is vital that every effort is made to restore our paediatric services to the previous levels as soon as possible," he cautioned.
"We need to minimise the need for parents to travel to Aberdeen or elsewhere especially given the fact we are talking about children and their families."
Yesterday the NHS insisted the difficult decision had been provoked solely by recruitment difficulties and not financial concerns.
Gary Mortimer, director of acute services at NHS Grampian, said: "The financial resources are there to recruit staff if we are able to identify suitable candidates."
More than £5million in extra funding had been supplied by the health authority in the last year for temporary staff to cover gaps, he said.
He added: "Since the start of August, the entire Dr Gray's team has trialled a new way of working that pools our limited medical staffing resources in a different way.
"However, this model has relied heavily on temporary staffing, and is neither safe nor sustainable in the long term.
"We need now to take the time to develop more robust models that ensure patient safety and resilience.
"That means that whilst we develop and consult on different models, which is likely to take several months, the inpatient paediatric services will be withdrawn on an interim basis as a safety precaution."
Mr Mortimer stressed a model now needs to be found to ensure staff with the right skills are at Dr Gray's on a permanent basis.
Campaigners are eager to be part of the process to help draw up long term solutions "as a matter of urgency".
Moray Maternity and Paediatric Services Liaison Committee member Kirsty Watson said: "It's absolutely essential that NHS Grampian work closely with the staff of Dr Gray's Hospital and the people of Moray to ensure that we retain all services which Dr Gray's currently provides.
"We are very keen to work with relevant parties in order to develop the long term, sustainable solutions being spoken of."
NHS management will meet Mr Lochhead this week to discuss ways to entice medical staff to apply for vacancies in the region.
Moray MP Douglas Ross added: "Dr Gray's is a valuable resource for patients and to think that poorly children might have to travel to Aberdeen for treatment that requires more than a day procedure is unacceptable."