Almost two decades' worth of pigeon droppings and mess have been scraped from the floor of a fire-ravaged Moray nightclub as plans to revive it as a block of flats gather pace.
The owner of the Jailhouse venue in Elgin has spent the past six weeks clearing mounds of charred debris from what is left of the prison-themed nightspot.
A pick-up truck with a trailer became a regular sight over the summer at the entrance to the close leading the the building.
VIDEO: Inside Elgin's prison-themed nightclub destroyed by fire
Now, all that is left on the club's floor are a cage which revellers used to dance in, and a mock electric chair in which a dummy was routinely "executed" at midnight during its 1990s heyday.
Property developer William McBey yesterday reflected on a job well done and revealed that he aims to have the site transformed into a block of 14 flats by this time next year.
The Banff-based businessman said: "We are quite pleased with it now. Tt had been lying for so long the way it was.
"Seeing it now is a big boost when it comes to our plans to develop it. We can show off its potential like we couldn't before."
The Jailhouse was open as a nightclub for only 18 months before it was engulfed by a blaze and forced to close in 1998.
Mr McBey said he had hoped to open it up to interested members of the public during this weekend's Elgin Food and Drink Festival.
However, Moray Council advised that the spot remain sealed off on health and safety grounds.
The owner added: "So many people have come up to me saying they worked there or that they remember going there, and they are keen to see the inside of it.
"So it is a shame that they can't, but we haven't fought the council's decision."
Mr McBey and business partner Alan Robertson lodged plans in June to transform the derelict site.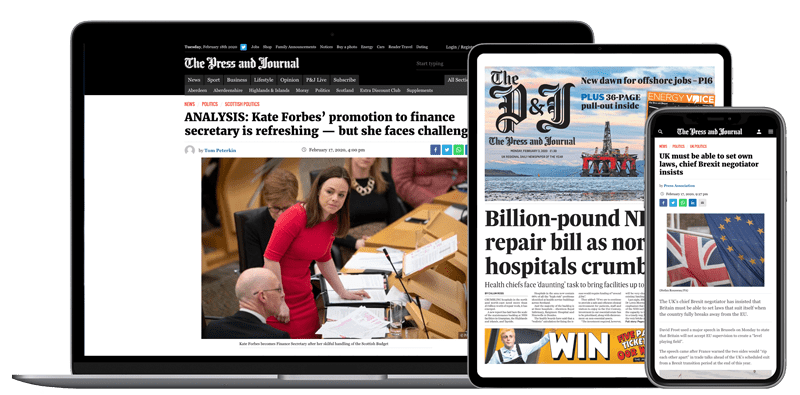 Help support quality local journalism … become a digital subscriber to The Press and Journal
For as little as £5.99 a month you can access all of our content, including Premium articles.
Subscribe