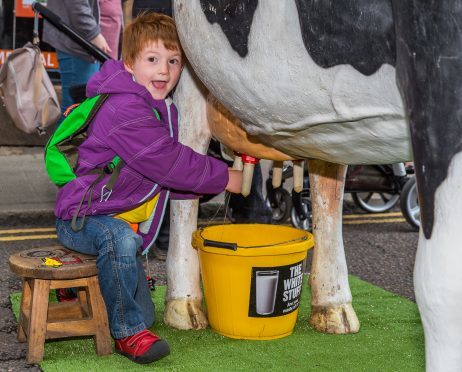 Flavours from the Far East mixed with ones closer to home were on the menu for Elgin's food and drink festival.
The town centre was transformed into a market for the day to showcase Moray's finest flavours.
Temporary kitchens were set up on the Plainstones so locals could also add to their culinary skills.
Eager cooks lined up to learn how to make their own sushi at home to replicate the Japanese snack.
Jennie Osbaldiston and her son, Harry, from Glenrinnes, took part in the California roll sessions.
The duo had their eyes fixed on the snack while they prepared the ingredients and delicately rolled them up.
Mrs Osbaldiston said: "I think we did alright rolling up the crab sticks, seaweed and rice.
"Harry really enjoys having it at home so I could see he was really concentrating.
"It was good to learn something new and be able to make something a bit more eclectic at home."
More than 100 stalls were put up across the town centre on Saturday for the seventh running of the event.
Sizzling smells from cooking demonstrations mixed with breweries and distilleries from Moray, the Highlands and Aberdeenshire.
Many took the opportunity to stop in the town centre for lunch while the sessions were being run.
For the first-time this year, there was a send-off for the sports cars competing in the Cannonbawz rally around the NC500.
Petrolheads got to see under the bonnet of the gleaming vehicles before they left the town centre for the two-day journey.
Meanwhile, youngsters also learned about food production as Pitgaveny Farm converted Commerce Street into a dairy for the day.
Six-year-old Aiden Bailey, from Elgin, enthusiastically milked a dummy cow while finding out more about where milk comes from.
His dad, Carl, said: "It's quite good for children to learn about where their food comes from. He's had a bit of experience on them before but he really enjoyed giving it a go again."
Organiser Elgin business improvement district has revealed preparations have already started for another event next year.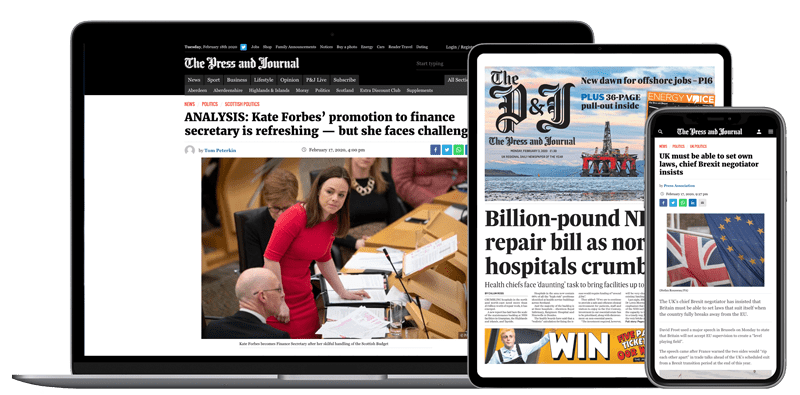 Help support quality local journalism … become a digital subscriber to The Press and Journal
For as little as £5.99 a month you can access all of our content, including Premium articles.
Subscribe